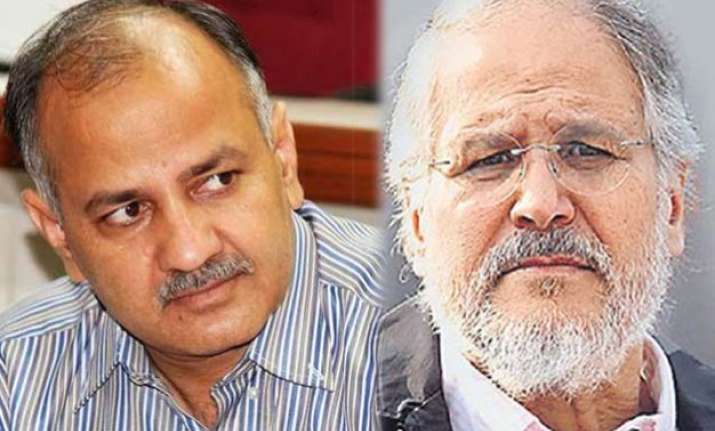 New Delhi: Delhi Deputy CM Manish Sisodia today shot a strongly worded letter to Lieutenant Governor Najeeb Jung asking him to disclose the provisions of Constitution which provides him the power to issue directions to his government.
He asked Jung to clarify those provisions of Constitution, GNCT Act and TBR that allowed him to issue directions to govt and overruling the Chief Minister.
Sisodia's letter came hours after L-G cancelled all bureaucratic postings done in the last four days by the  Kejriwal led AAP government.
In the letter, Jung told the Delhi CM that only LG has 'constitutional power, to do transfers and postings.
"The power to appoint and to transfer, from steno to IAS officers, is with the LG," Jung wrote in his letter.
Earlier in the day, Chief Minister Arvind Kejriwal wrote to PM Narendra Modi accusing his government of controlling the administration of the national capital through the office of L-G.
The unpleasant brawl between Jung and Kejriwal over posting and transfers of bureaucrats reached to President House yesterday after both apprised him of the dispute in separate meetings.
Interestingly, Sisodia has also accused media of misinformation and spreading rumours regarding protest by the bureaucrats against Delhi government.
"Some media channels are showing that 45 officers have gone on leave in protest. Delhi government has not received any leave application from any officer. If the TV channels have an access to such applications then we request them to send them to us." Sisodia tweeted.