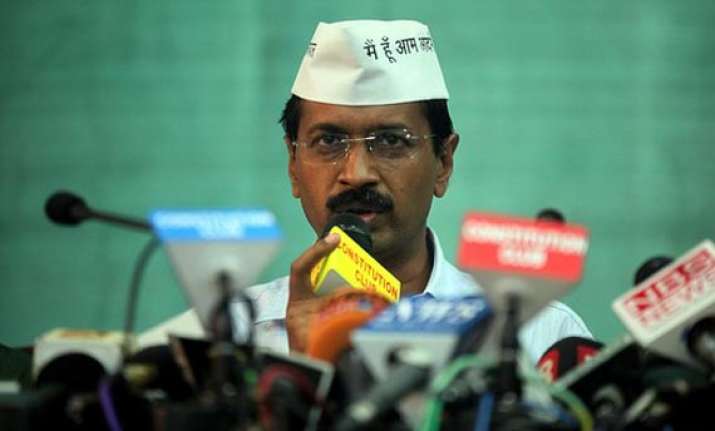 New Delhi, Nov 13:  Anti-corruption activist Arvind Kejriwal today demanded hike in sugarcane procurement prices for Maharashtra farmers and immediate release of their leader independent MP Raju Shetty.
Kejriwal tweeted: "We strongly condemn Mahrashtra goverment action of firing at farmers , Realease Raju shetty, accept famer's price hike demand and adequate compensation. "
"That's why farmers commiting suicide in Mahrastra PM , they don't need charity , they don't need your package. They need fair price of their crops".
"How would farmers survive if u don't even give them their costs, Swaminathan commision  had said farmers should be given percent profits."
"When farmers demand price hike , police fires at them, when Reliance demands price hike, goverment even sacks it's minister to please Reliance."
"Farmers demanding 4500 per ton, cost of production 3000 per ton, Sugar mill owners giving 2300 per ton", Kejriwal tweeted.