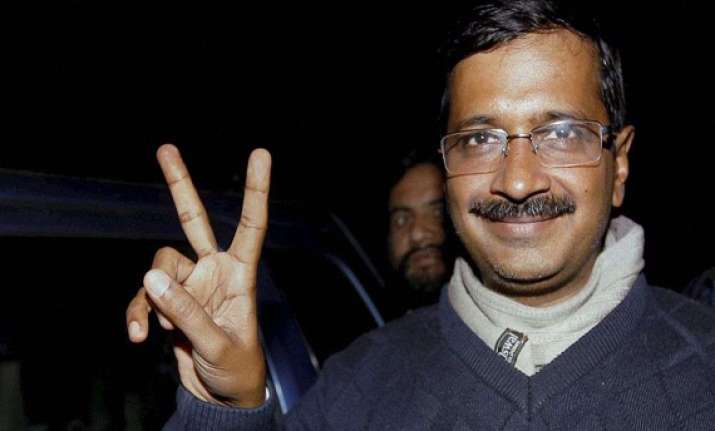 Varanasi: AAP leader Arvind Kejriwal today faced protest by people here who shouting slogans in favour of Narendra Modi, prompting police to use force to disperse the crowd.
The incident took place this evening when Kejriwal stopped at a famous pan shop near Benaras Hindu University area after returning from campaigning in nearby villages. As Kejriwal was chatting with people near the pan shop, crowd gathered there and started shouting slogans in favour of Narendra Modi, Kejriwal's rival and BJP prime ministerial candidate.
The protestors turned aggressive but no harm was caused to Kejriwal, as police reached the spot soon and intervened to disperse the crowd, police said, adding Kejriwal was whisked away by the police from the scene.
According to police, there was around 500 to 600 people in the crowd but there was no lathicharge. However, some locals claimed that there was lathicharge by the police.
Police also said that the AAP leader has been frequently moving away from security cordon, which was creating problems for the local administration.
Later in the night, after Kejriwal reached his local residence City SP Rahul Raj visited him to enquire about the incident.
Police personnel present there later said they had asked Kejriwal to move from the area as soon as crowd started to build up, but he refused and instead wanted to give flowers to protestors. AAP supporters also gathered as situation worsened.