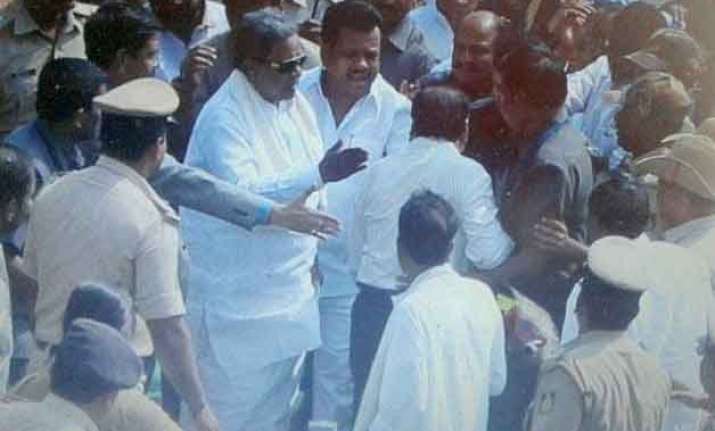 New Delhi: Karnataka Chief Minister Siddaramaiah landed himself in a controversy today as he was caught on camera slapping a senior government official in public in Ballari, a north-eastern town in Karnataka.
Siddaramaiah was in Ballari this afternoon to attend the 'Launch Developmental Works' programme at the Municipal College Grounds when the incident took place.
It happened when the CM was unable to take control of the massive crowd that had turned up to greet him at the event. Amidst the public gathering, the CM lost his patience and raised his hand on Ballari Municipal Corporation Commissioner Ramesh.
Although the recorded footage clearly shows the CM's right hand hitting Ramesh's face. However, the official claimed that the CM didn't slap him. Sddaramaiah also clarified the same. Both were reportedly upset that the incident got caught on camera and has been out since.
"It is true that Siddaramaiah raised his hand to direct the security personnel to prevent the commotion. He did not slap me," said Ramesh.
The controversy fuelled up when the video of the incident was shared on the social media, especially on the micro-blogging website Twitter.
The CM visited the town here to announce special schemes for the overall development of the district.