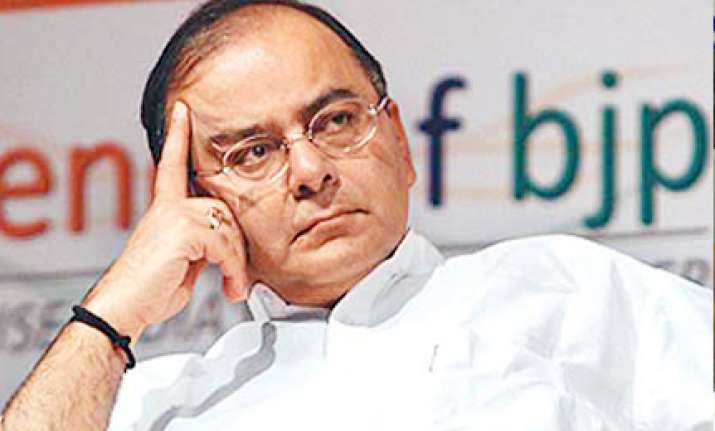 BJP leader Arun Jaitley has complained that a US-based auctioning site for domain names has put up his domain name for auction. After being unable to register the domain name "www.arunjaitley.com", the politician has now approached Delhi High Court seeking direction from the court against the site owners to immediately transfer the domain name to him.
Stating that the name was exclusively associated with him and 61 pages of Google show information about the politician with the his name as key words, Jaitleys counsel Pratibha M Singh sought interim injunction restraining the auctioning site from advertising, using the domain name for auction purposes or transferring the domain name arunjaitley.com to any third party. 
Justice S Muralidhar granted an interim injunction restraining the website to advertise or use his domain name for auction purposes till the final order on the petition. 
The petition said that Jaitley tried to register the domain name www.arunjaitley.com, however the same could not be done as Network Solutions, USA was initially showing the same as pending deletion. Later, however, Network Solutions put it up on the Certified Offer program with an estimated value of $ 14,445 
The petition further stated that notices were issued to Network Solutions, and yet on August 27, 2009, Network Solutions transferred the domain name to M/s. Portfolio Brains, an auction site for domain names. 
Counsel Singh said that the initial non-disclosure and subsequent transfer to the auction site was illegal and could be misused. Fearing misuse of the domain name, counsel Singh said that defendants were liable to be injucted by the court for unlawfully holding the domain name and blocking the politicians option to get it registered. 
Granting the interim injunction, Justice Muralidhar said that in the present scenario it had become very difficult to register a domain name. the HC also referred to a similar case involving the same auction site wherein the WIPO arbitrator had held that the said registration by site was a 'Bad Faith registration'.