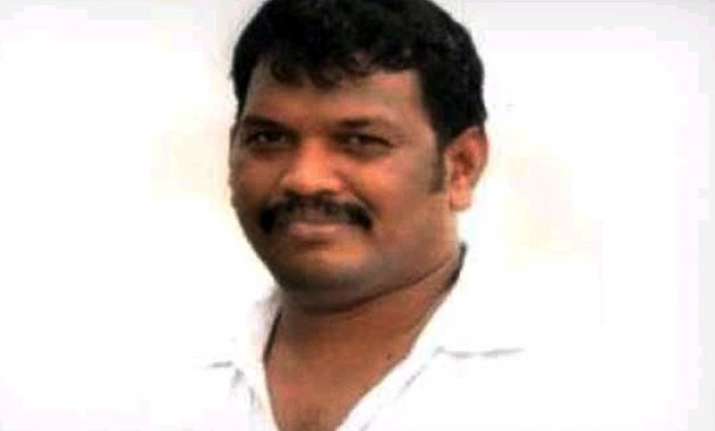 Panaji:  A Goa BJP legislator has been caught on camera allegedly leading a group of people that demolished two structures in Calangute-Baga coastal belt, claiming they housed dance bars and sex workers.
Bar and restaurant owners operating in the popular tourist belt today released CCTV footage that purportedly shows the local MLA, Michael Lobo, leading the group that razed the structures last week.
The ruling party lawmaker claimed it was a mob fury that led to the demolitions and he was just trying to control the violent crowd, which consisted of local residents.
At a press conference here, the bar owners released CCTV clips that sought to debunk his claim. Clad in a white shirt, Mr Lobo is seen leading a group of men and instructing them to pull down the structures at two separate bars.
"They attacked our CCTV cameras. But we managed to get some footage which has been submitted to the police. We want action to be taken against the MLA," said Sunil Bhomkar, who runs 'Agnee' bar and restaurant that was attacked by the mob.
Mr Lobo, when contacted, refuted the allegations made against him and stuck to his stand that he was trying to control the crowd, "which was angry over the night club promoting prostitution in the area".
Mr Bhomkar said the restaurant, functioning for the last three years, has all the required permissions in place.
"Regular police checks are conducted at the club and not a single complaint has been filed against us. We are abiding by all the rules," he said.
Another businessman Gajendra Singh, whose restaurant was also attacked by the mob, said Lobo has been targeting only a few restaurants in the area.
"When the mob was attacking the restaurant, we called up police but no one turned up," he said.
Mr Lobo, who held a day-long hunger strike yesterday demanding shutting down of all dance bars in the beach belt, told reporters today that these outlets were actually a front for dance bars.
"People of the area were furious and they reacted in anger. I tried to stop them but they didn't listen to me," the BJP MLA said.