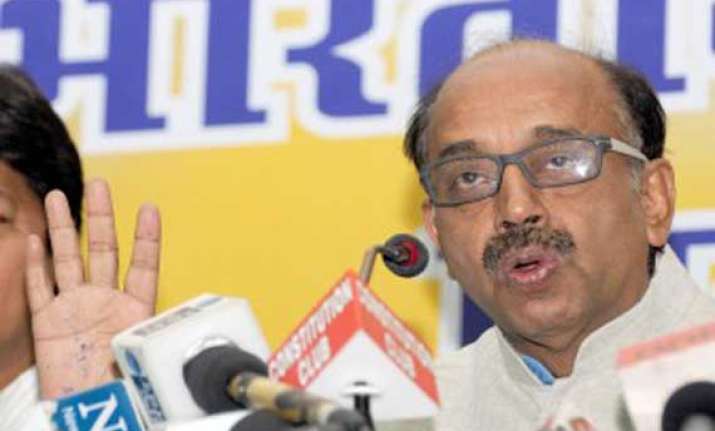 New Delhi: Delhi BJP yesterday held the first meeting of its election committee to discuss names of candidates for the seven Lok Sabha seats in the national capital for the upcoming general elections.
"In the next 10 to 15 days, we would announce the names of all seven candidates for the Lok Sabha elections. We are very sure that we would win all seats of Delhi," the city's BJP President Vijay Goel told reporters here.
In the meeting, Goel said the party leaders discussed possible candidates' names and also the current political scenario after the fall of Aam Aadmi Party-led government.
On being asked if BJP wants fresh elections in the national capital, Goel said Delhi should not be left in the hands of bureaucrats and public-elected representatives should run the government as soon as possible.
Slamming AAP leaders for wrongly quoting a report of graft watchdog 'Transparency International' that corruption had come down in the city during the party's regime, Goel said this was not first of AAP's lies.
"They have misled Delhi's residents by making false promises on water, electricity and other several issues. With the help of lies, AAP had even come to power.
"Kejriwal would have known in advance that his government would fall in 40-50 days, and that's why he stepped down as CMas AAP was unable to fulfil all its promises made to people during elections," Goel added.