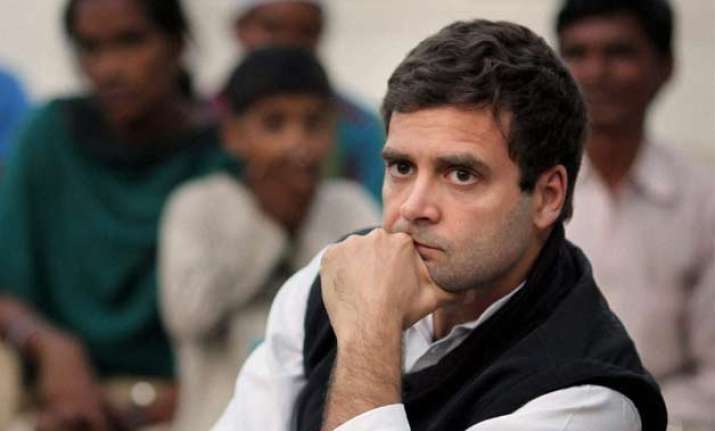 New Delhi: Congress has decided to hold a low-key function on Tuesday to celebrate the 125th birth anniversary of B R Ambedkar. The function is going to be small as Rahul Gandhi is yet to return from his 'sabbatical'.
It was expected that Congress vice-president may return on Monday but now it seems that he may return on Wednesday. Congress's SC department too wanted to organise a public meeting at Talkatora stadium on Amedbkar Jayanti, but the uncertainty over Rahul's return and preparations for the Kisan Rally on April 19 prompted it to drop the plan.
As quoted by Indian Express, K Raju, convener of a high-profile panel set up by party president Sonia Gandhi to chalk out the programmes for the year-long celebrations said, "Ambedkar worked in a close partnership with Congress leaders and shaped the Constitution. This is the message Congress would like to highlight because there is a lot of misinformation that is going on. Congress would like to set the record straight as to how the party had facilitated his entry to the Constituent Assembly and how he worked closely with the Congress leaders".
On Monday, the panel met for the first time and both Sonia Gandhi and former PM Manmohan Singh attended the meeting. While in the meeting, Sonia said it was Congress which implemented Ambedkar's "ideals", be it the implementation of reservation in education and employment for SC and ST, the SC/ST (Prevention of Atrocities) Act and special component plan for SC/STs.