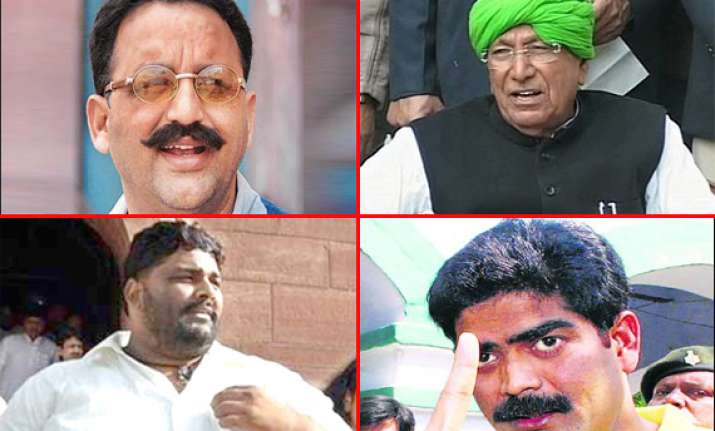 New Delhi: The central government Monday moved the Supreme Court seeking the review of its verdict holding that lawmakers would stand unseated upon their conviction in certain criminal cases.
The apex court July 10 declared unconstitutional the provision of the Representation of the People Act (subsection 4 of Section 8) that allowed elected representatives to continue as members of the elected bodies even after conviction in criminal cases and had three months' time to move the higher court to get a stay on their conviction.
The review petition said the judgment ought not to have been passed by the two-judge bench as the validity of Section 8(4) of the act was upheld by the constitution bench of the apex court.
The constitution bench of the apex court held that "once elections have been held and a house has come into existence, and if a member of the house is convicted and sentenced, such a situation needs to be dealt with on a different footing", said the government's petition.
The apex court bench of Justice A.K. Patnaik and Justice S.J. Mukhopadhaya in their July 10 judgment held that "parliament thus does not have the power under Articles 102(1)(e) and 191(1)(e) of the constitution to make different laws for a person to be disqualified for being chosen as a member and for a person to be disqualified for continuing as a member of parliament or the state legislature."
The court said its verdict would be effective prospectively only and would not have any bearing on the existing lawmakers who have been convicted or whose appeals were pending.
The constitution bench, review petition said had further held that "the stress is not merely on the rights of an individual to contest an election or to continue as a member of a House, but the very existence and continuity of a House democratically constituted."
The review petition said the two-judge bench should not have proceeded to hear and determine the issues that arose in the interpretation of a provision of the constitution.
The government said sub-section 4 of section 8 of the act was inserted not to confer any advantage on existing lawmakers but to protect the house and legislature.