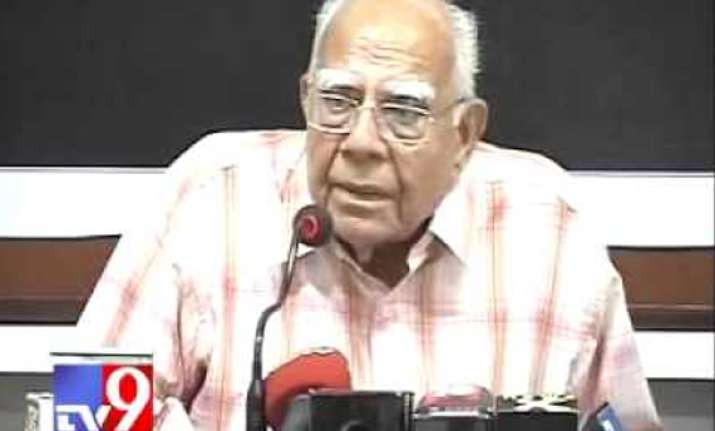 Hyderabad, Jun 27: Arguments on the bail plea of Y S Jagan Mohan Reddy, YSR Congress chief, began today in the Andhra Pradesh High Court, with his lawyer arguing that CBI was harassing him at the behest of its political masters.
While eminent defence lawyer Ram Jethmalani is arguing for Jagan, senior counsel Ashok Bhan is representing the CBI.
Jethmalani argued that CBI had adopted a partisan and vindictive approach towards Jagan, and there was nothing to suggest that he had been non-cooperative with CBI, or he was tampering with the evidence.
Jagan was being harassed by the CBI at the behest of its political bosses, Jethmalani alleged.
Earlier, advocate Bhan argued that the case of disproportionate assets against Jagan involved financial irregularities to the tune of Rs 43,000 crore, and CBI was investigating the fund flow to Jagan's companies.
Letter Rogatory had been sent to some countries (to get information from official agencies there) and replies were awaited, he said, adding that grant of bail at this point would hamper the investigation as CBI wanted file some more charge-sheets in the case.
The central agency has so far filed three charges-sheets in the case. Jagan was arrested on May 27.
The arguments would continue tomorrow.