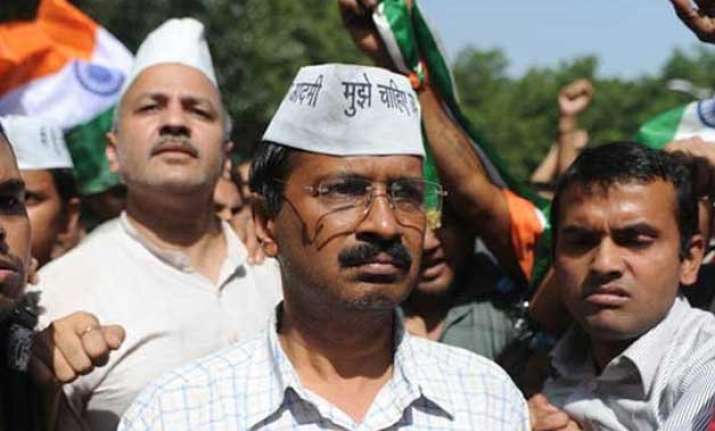 New Delhi: Following the ink attack on CM Arvind Kejriwal, AAP today said that it is "seriously thinking" of deploying more party volunteers to protect him.
AAP leaders are not going to rely on Delhi Police for security of Kejriwal post the attack.
"We are seriously thinking of deploying more party volunteers for Arvind's security. The party does not want to rely on Delhi Police for the security of party's national convenor," said an AAP functionary.
A woman threw ink at the Delhi Chief Minister while he was addressing at a public event to thank Delhiites for making the Odd-Even scheme a success.
After the attack, the AAP came down heavily on Delhi Police, accusing the force of lapses in the security of the Chief Minister. Party sources said it also has an option to deploy party volunteers in form of civil defence personnel to guard Kejriwal.
Even before becoming Chief Minister, Kejriwal was being guarded by a bunch of volunteers. Some of these volunteers accompany Kejriwal wherever he goes even now and are also equipped with walkie-talkies.
The volunteers had also been maintaining a tight security cover, besides Delhi Police's protection, due to past instances. During the run up to the Lok Sabha and Assembly polls, Kejriwal was attacked four times. In two instances, he was also physically harmed.
(With inputs from PTI)