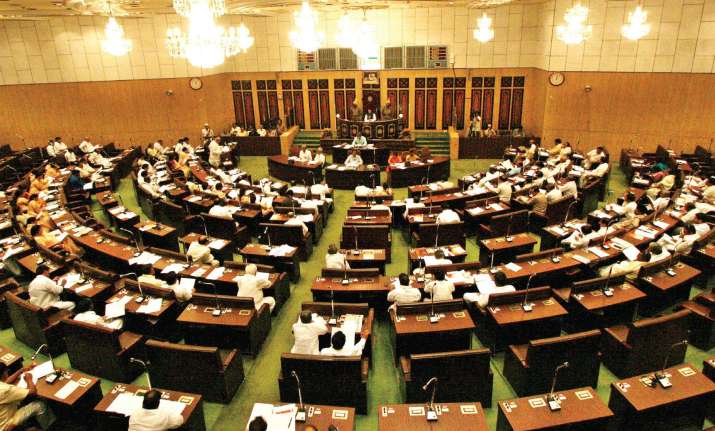 Hyderabad: At a time when the entire state is reeling under financial stress and farmers are committing suicide, MLAs and ministers in the Telangana government are set for a more than two-fold hike in salaries and allowances.
The passage of the Telangana Payment of Salaries and Pension and Removal of Disqualifications (Amendment) Bill-2016 came close on the heels of the Committee on Amenities of the Telangana Legislature unanimously deciding to recommend to enhance the salary and other allowances on March 21.
It is estimated that the hike would cause a recurring expenditure of Rs 42.67 crores per annum, according to the Financial Memorandum in the Bill.
The legislators' gross salary would now go up to Rs 2.30 lakh per month from the present Rs 95,000 per month (including allowances), chief whip Koppula Eswar earlier told PTI.
A pension of Rs 30,000 has also been proposed for ex-legislators.
Legislature Affairs Minister T Harish Rao, who moved the Bill, said the hike is being made as per requests made to the government in last one and a half years by MLAs and MLCs.
Observing that the hike is necessary for people like him who came from a humble background, Congress member Sampath Kumar said his party welcomed the bill.
In fact, BJP member Ch Ramachandra Reddy also sought a hike in the vehicle loan.
Noting that economic dynamics have undergone a sea change over the years, Chief Minister K Chandrasekhar Rao said the legislators have to bear costs for attending a number of meetings of the government, zilla parishad and others and on taking care of number of visitors everyday.
They also have to bear the costs involved in travelling within the constituency, to the district headquarters and also the state capital city, he said.
Referring to the debate in media on salary hike for MLAs and MLCs, Rao also made an appeal to the mediapersons to understand the prevailing situation.
The estimated expenditure of Rs 42 crores does not constitute even the perceptible percentage of the state budget (of more than Rs one lakh crore), he said.
(With inputs from PTI)