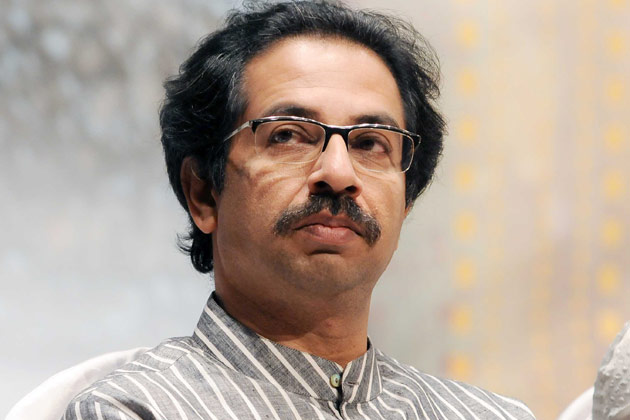 The Shiv Sena has come out in support of its party leader and Lok Sabha MP Ravindra Gaikwad who was caught on camera beating a 60-year-old Air India employee for asking him to deboard the aircraft after it landed in Delhi from Pune. The Sena has called for a shutdown in Maharashtra's Osmanabad, the constituency that Gaikwad represents in Parliament.
Gaikwad kicked up a huge storm on social media after his video thrashing a senior Air India employee went viral. Laden with expletives, the video has come for some harsh reactions on both social media as well as from the political class. The Sena MP claimed he was denied an executive class seat despite possessing a ticket for it. The airline, on the other hand, informed that it was an all-economy flight and Gaikwad's team that was in touch with the airline was informed well in advance.
While the Shiv Sena initially sought to distance itself from the issue saying the party did not subscribe to such acts, it has now come out in support for its MP after top five airlines of the country including the state carrier banned him from travel on their flights. The party had earlier said that it had sought an explanation from its leader regarding the incident.
All airlines banning him (Ravindra Gaikwad) is not right, will raise it in both houses and in zero hour too: Anandrao Adsul, Shiv Sena pic.twitter.com/Kk6CA1wOUS

— ANI (@ANI) March 27, 2017
Signalling a change in stand today, the Sena today said that it will bring a privilege motion against Air India seeking action against it for grounding its leader. The Air India had cancelled Gaikwad's return ticket from Delhi to Pune following the incident.
In Omerga towns in Osmanabad, the party called for complete shutdown and also held motorcycle rallies in support of its leader.
Gaikwad has been criticized for his unruly behavior from across political lines. While many including Civil Aviation minister Ashok Ganpati Raju have condemned the incident, there have also been calls for Lok Sabha acting against the MP to set an example.
While that seems unlikely to come soon, there have been two FIRs registered against the MP – one for hitting the AI employee and the other for holding up the aircraft.
Meanwhile, six MPs from the Shiv Sena met Lok Sabha speaker Sumitra Mahajan where Civil Aviation Minister Ashok Gajapathi Raju was also present. 
Shiv Sena MP Arvind Sawant said after the meeting that all airlines have come together to ban Gaikwad. 
"All airlines have come together banning him (Ravindra Gaikwad), but its our fundamental right," Sawant said. 
Sumitra Mahajan hoped for a solution saying MPs sometimes need to travel by flight to attend Parliament. 
"Whatever happened is a different matter. MPs need to attend Parliament. They can not come via by train every time. Sometimes, they need to take flights. Hope a solution can be taken out through talks," Mahajan said.