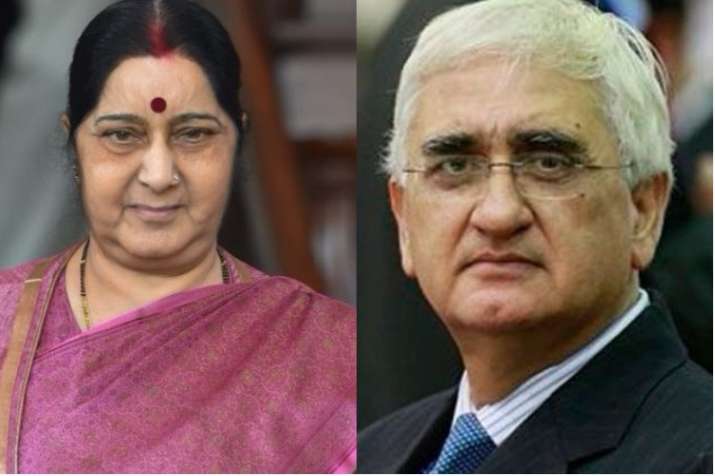 The Opposition on Wednesday continued its attack on the Modi government over the confirmation of the death of 39 missing Indians in Iraq's Mosul. 
Former External Affairs Minister Salman Khurshid on Wednesday said that while he could understand EAM Sushma Swaraj's stand, it was difficult to fathom how the government could have taken so long to find out the truth about missing Indians.
"It's tragic. To an extent what EAM is saying is understandable, what is difficult to understand is inability all these days to have ascertained the truth and to have in sense misled people of India about how terrible the truth was," Khurshid told ANI this morning.
Meanwhile, BJP leader Subramanian Swamy suggested that India should join hands with the US and Israel to fight ISIS, responsible for the death of 39 Indians. 
"I think we should bond with US and Israel to hunt ISIS wherever they are. We have the manpower, the US has the weapons and Israel has the intelligence data, so, three of us combined can be a very powerful force. We should not hesitate to send our troops to any country where ISIS has its base," Swamy said.
Also read | Row erupts over govt's handling of Iraq abduction crisis after Sushma Swaraj announces deaths of 39 Indians
Here are the live updates:
10:50 am: Congress MP Pratap Singh Bajwa has given notice in Rajya Sabha for short duration discussion on the death of 39 Indians in Iraq's Mosul.
10:15 am: Extremely tragic. I think govt tried their best to find out what happened, it took a long time but it was not due to the fault of govt as we all know how that area was conflict-ridden and things become tough in such situations: Nirupama Rathe, former diplomat
09:30 am: External Affairs Minister Sushma Swaraj on Tuesday told Parliament that all the 39 Indians abducted in Mosul are dead and their bodies have been recovered. A group of 40 Indian workers, most of them from Punjab, were taken hostage by terror outfit ISIS when it overran Iraq's second largest city Mosul in 2014. Of the 40 Indians, one Harjit Masih from Gurdaspur had managed to escape and had claimed to have witnessed the massacre of the others. But the government rejected his claim. 
09:15 am: The confirmation of the death created an uproar across the nation. While families are grieving the loss of their loved ones, the Opposition has slammed the External Affairs Minister Sushma Swaraj for breaking the news in Parliament before informing the kin of the deceased. Some family members blasted the government for giving false hope, a charge rebuffed by the External Affairs ministry.
Also read | Death of 39 Indians in Iraq yet another example of 'barbarism and cruelty' of ISIS: UN
09:00 am: Clarifying her decision to announce the news in Parliament first, Swaraj said that she was followed the Parliamentary procedure, "It was my duty to first inform the House about (it)." 
"I never gave any false hope to anyone. I was not involved in any falsehood. It was an effort which was perhaps never been made in this country," the EAM added.
She further said, "I had very clearly said that I will declare them dead if I get conclusive proof. I kept my word. I will get my closure when the families receive the bodies."