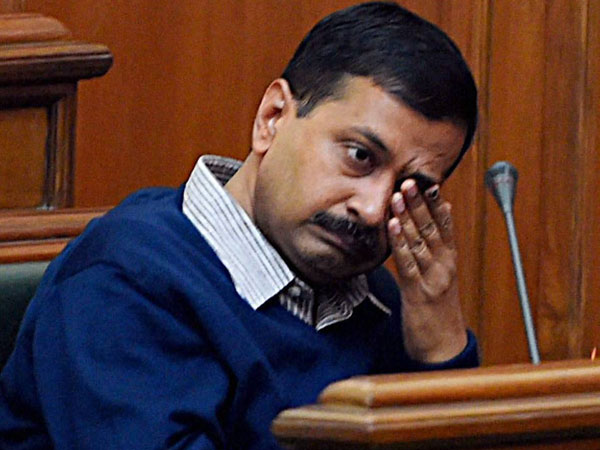 Twitter today exploded on the performance of Delhi Chief Minister Arvind Kejriwal's Aam Aadmi Party for its failed strategy and poor decision making in assembly elections.
Aam Admi Party who was defeated by both the BJP and the Congress even failed to win a single seat in Goa.
Kejriwal on Saturday conceded defeat in the Punjab and Goa assembly polls and said he accepted the people's mandate.
"We accept the people's mandate (in the assembly polls) with full humility. All party workers worked very hard. Our struggle will continue," the Aam Aadmi Party (AAP) leader tweeted.
Ever since the February 4 elections in both the states, the AAP was supremely confident of coming to power in Punjab by "winning not less than 100 seats", and hoped to emerge as a major player in Goa as well.
However, AAP won 20 seats in the 117-member Punjab assembly, and failed to open its account in Goa. Its Punjab ally, Lok Insaaf Party, won two seats.
Here is people on Twitter said highlighting the sheer extent of the AAP's defeat.
This is what people of Goa and Punjab did to Aam Aadmi Party and Arvind Kejriwal 😂 😂 😂 😂 !! #Elections2017 #ElectionResults pic.twitter.com/znh9x5NWym

— Tejas Barot (@imTejasBarot) March 11, 2017
Meanwhile, AAPtards bringing @ArvindKejriwal back to Delhi from Punjab😂😂#ElectionResults pic.twitter.com/DsGZfyOl9f

— Legion (@legion__group) March 11, 2017
Jhaadus being packed up at @ArvindKejriwal 's residence @NewsX #assemblyelections2017 pic.twitter.com/0gbBUcYoaO

— VandanaSebastianBawa (@vandanaseb) March 11, 2017
Exclusive Picture of Arvind Kejriwal Sir after checking #ElectionResults 😂😂😂 pic.twitter.com/qKEZgJtExT

— Subrat Saurabh (@ChickenBiryanii) March 11, 2017
Angry by his performance in Punjab, Kejriwal burning his own IIT degree. #ElectionResults pic.twitter.com/GHLbaMf5dJ

— Psycho (@i_Psycho) March 11, 2017
Sir @ArvindKejriwal,
Agli baar Goan folk dance kar ke dikhana. Shayad kuch aur seats mil jayein. 😂😂
Yours sincerely.#ElectionResults pic.twitter.com/SJbJBELNIQ

— ऋतिका झा (@RitikaSpeaks) March 11, 2017