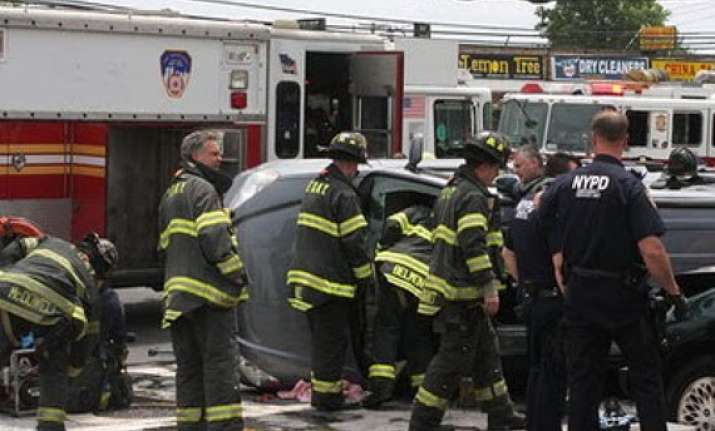 New Delhi: A freak accident at a car wash sent a nurse flying through the air, leaving her with painful back injuries.
The woman was run over by her own car in an accident at a Bronx car wash in New York on Saturday.
35-year-old nurse Rita Gazivoda took her Audi convertible to the Riverdale Car Wash on Tibetts Avenue on Saturday.
 Gazivoda, who is a Clinical Research Nurse Specialist at Weill Cornell Medical College, was standing next to her car as workers cleaned its interior when the car behind her, a silver Jeep Liberty, suddenly sped forward after an employee accidentally hit the gas. The Jeep hit her Audi, which in turn hit her.
"She was screaming, yelling, 'Help! Help!' You could tell she was in pain," Jerry Pacheco, who owns the Jeep, told the Post.
"She was screaming, 'I can't move my leg!'" Gazivoda's father added that the wheel ran over her leg and she injured her back in the incident, but she was treated at St. Barnabas Hospital and is currently recovering.