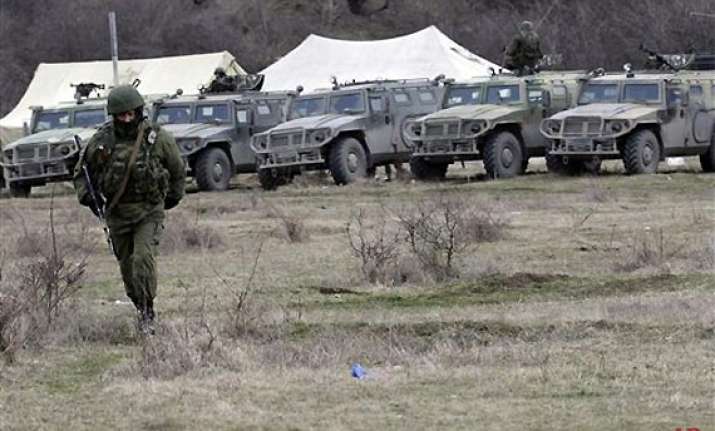 Washington: Western powers on Sunday prepared a tough response to Russia's military advance into Ukraine and warned that Moscow could face economic penalties, diplomatic isolation and bolstered allied defenses in Europe unless it retreats.
The crisis may prove to be a game-changer for President Barack Obama's national security policy, forcing him to give up his foreign policy shift to Asia and to maintain U.S. troop levels in Europe to limit Russia's reach.
The ill will and mistrust also could spill over on two other global security fronts — Syria and Iran — where Russia has been a necessary partner with the West.
Russian President Vladimir Putin gave no indication that he would heed the West's warnings.
Hundreds of armed men surrounded a Ukrainian military base in Crimea, a pro-Russian area. In Kiev, Ukraine's capital, Prime Minister Arseniy Yatsenyuk alerted allies that "we are on the brink of disaster."
Senior Obama administration officials said they believe Russia now has complete operational control over Crimea and has more than 6,000 forces in the region.  
The U.S. was also watching for ethnic skirmishes in other areas of eastern Ukraine, where there is a large Russian-speaking population, though the officials said they had not yet seen Russian military moves elsewhere.  
The officials were not authorized to publicly discuss the situation and spoke on condition of anonymity.