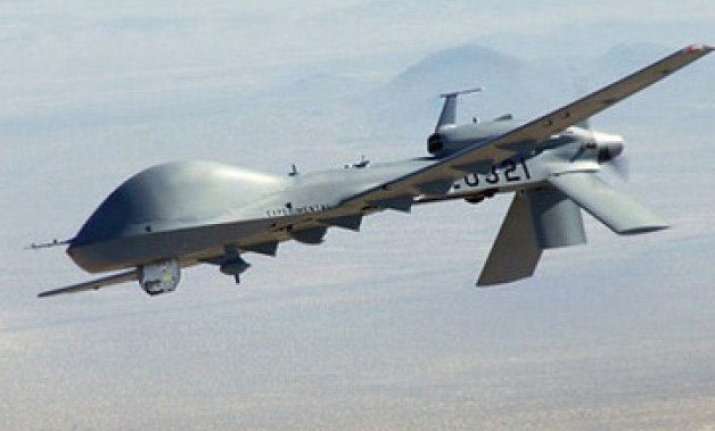 New York: US drone strikes over the years targetting al-Qaeda's top leadership in Pakistan's tribal belt has left the terror group "in tatters", forcing the militant leaders to seek shelter in the remote mountains of eastern Afghanistan and Sudan even as they struggle to find people capable of leading the outfit, a media report said.
"Core al-Qaeda is a rump of its former self," the New York Times quoted an American counter-terrorism official as saying in an assessment echoed by several European and Pakistani officials.
According to Pakistani estimates, al-Qaeda has lost 40 loyalists, of all ranks, to CIA drone strikes in the past six months, a higher toll than other sources have tracked but indicative of a broader trend.
Pakistani officials say the al-Qaeda commanders are moving back to the "relative safety, and isolation, of locations they once fled, like the mountains of eastern Afghanistan, and Sudan," according to the report. "The drones have left al-Qaeda in tatters," the NYT report quoted a Pakistani security official in Peshawar as saying.
"They are in disarray, trying to reorganise but struggling to find people capable of leading the organisation." While years of American drone strikes have diminished and dispersed the militant group's upper ranks, they are also now forced to cede prominence and influence to more aggressive offshoots in Yemen and Somalia, it said.
However, despite the fact that the drone strikes have been successful in targeting and killing senior al-Qaeda operatives, the programme has also come in for intense
criticism over the death of American hostage Warren Weinstein and an Italian, Giovanni Lo Porto in a January strike.
Nonetheless, American successes over the years has left the militant group's leadership diminished and facing difficult choices, counterterrorism officials and analysts say.
The "process of attrition" in al-Qaeda has also been accelerated by the emergence of the Islamic State, whose "arresting brutality and superior propaganda have sucked up funding and recruits," the NYT report said.