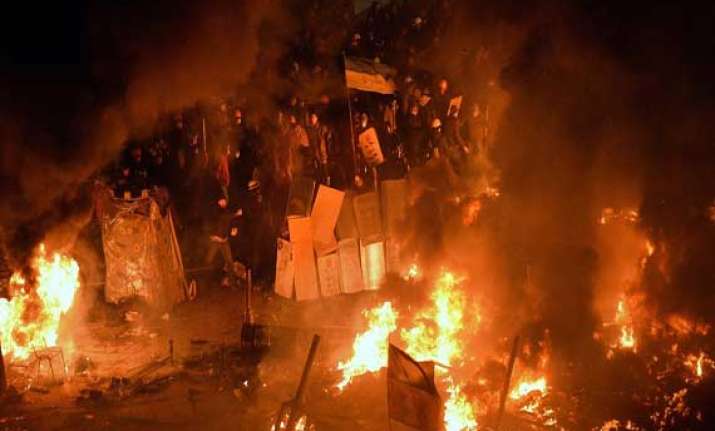 Kiev(Ukraine):  As thick black smoke rose from the barricades encircling the protest camp in central Kiev today, the Ukrainian president blamed opposition leaders for the deadly violence in which at least 25 people died and 241 were injured.
The violence yesterday was the worst in nearly three months of anti-government protests that have paralysed Ukraine's capital in a struggle over the identity of a nation divided in loyalties between Russia and the West, and the worst in the country's post-Soviet history.  Amid cries of "Glory to Ukraine!" and with flaming tires lighting up the night sky, thousands of riot police armed with stun grenades and water cannons attacked the sprawling protest camp in the centre of Kiev.
With the boom of exploding stun grenades and fireworks nearly drowning out his words at times, opposition leader Vitali Klitschko urged overnight the 20,000 protesters to defend the camp on Independence Square that has been the heart of the protests.