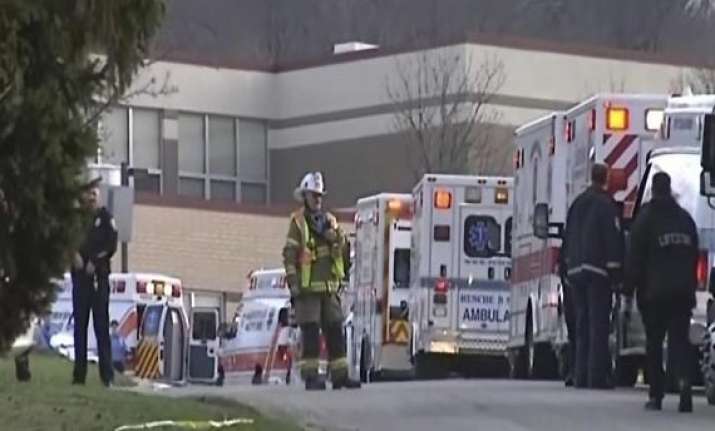 Washington: Twenty-one students and an adult were injured when a teenager, armed with knives, attacked students and staff at a high school in the US state of Pennsylvania Wednesday, officials said.
"A critical incident has occurred at the high school. All elementary schools are cancelled, the middle school and high school students are secure," said the Westmoreland County school district in a statement posted on its web site.
A 16-year-old boy - identified by authorities as Alex Hribal - was arrested after the incident at Franklin Regional High School in Murrysville, 40 km from Pittsburgh.
Police said he is the attacker and a student at the school, the spokesperson for the county's Emergency Department, Dan Stevens, told reporters.
He added that the attack began shortly before the first class of the day, lasted only minutes and the attacker wielded two knives 20 and 25 centimeters (8 and 10 inches) long.
The suspect was later questioned by police and taken to a hospital for minor head injuries.