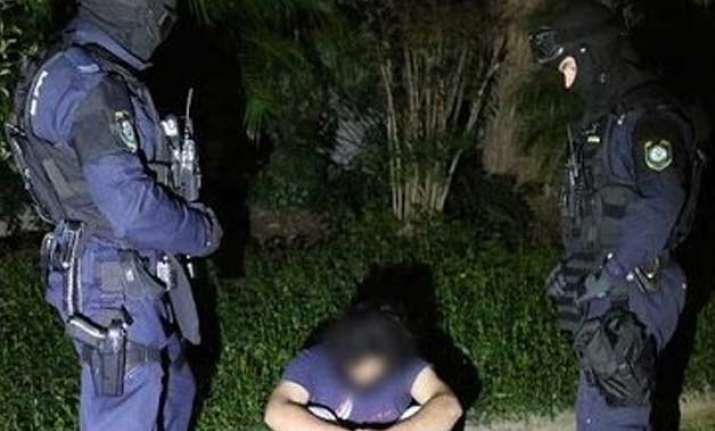 A 17-year-old school dropout in Australia was today charged with terrorism offences after police seized three homemade bombs at his home here, becoming the 23rd person to be charged in eight terror-related cases in the country since September.
The son of a Syrian-born doctor, who has not been identified as he is a juvenile, was charged with engaging in an act in preparation for, or planning, a terrorist act, ABC News reported.
Police said the alleged attack was to target a location in Australia. The teenager may face a potential sentence of life in prison if convicted.
The teenager was arrested outside his home in the Melbourne suburb of Glenvale, when police carried out controlled detonations to destroy three explosive devices found in the house.
They said it will be alleged the teenager was undertaking preparations for an act of terrorism, as well as possessing things that relate to the commission of a terror act.
"Victoria Police have been working with the Australian Federal Police and other security agencies dealing with an imminent threat to the community of Victoria," said Robert Hill, Acting Deputy Commissioner.
The boy is believed to have been radicalised quickly, having recently dropped out of school and spent increasing amounts of time in his bedroom on the internet, reports said.
The boy did not enter a plea and did not apply for bail. His next court appearance is May 26.
Attorney General George Brandis said that the boy was the 23rd person to be charged in eight counter-terrorism raids in cities like Melbourne, Sydney and Brisbane since September when Australia's terrorist threat alert was raised to the second highest level on a four-tier scale due to the unprecedented threat posed by the Islamic State movement.
Last month, five Australian teenagers were arrested on suspicion of plotting an IS group-inspired terrorist attack at a Veterans' Day ceremony.