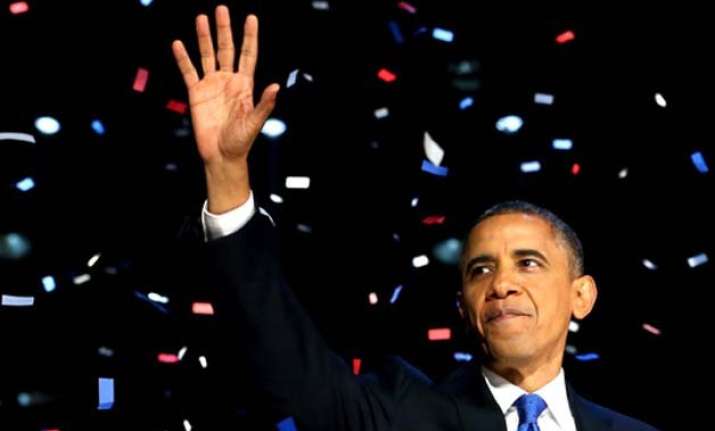 Washington: Viewership for the annual State of the Union address is falling with 20 million fewer people watching US President Barack Obama's speech last year compared to Bill Clinton's address at the same point in his presidency.
US Congress rarely follows through on the policy proposals the US President unveils. And this year, the battle lines between President Obama and the new Republican-led Congress will have already been set before the President arrives on Capitol Hill for the annual address to a joint session of Congress and a television audience of millions.
The dwindling impact of the big speech has sent the White House searching for new ways to break through. It's now thinking of the State of the Union as an "organizing principle" rather than a single, communal event.
So instead of waiting until Tuesday night's address to announce new initiatives, President Obama has spent the past two weeks unveiling them in a series of speeches around the country and social media posts. The White House is aiming to get people who don't tune in to the 9 pm, local time, address to catch up with at least parts of it later. The President's first big post-speech interview will go not to a big newspaper or TV network but to YouTube, in hopes of capturing the attention of some of those less likely to have watched the actual speech.
"The environment is so cluttered that if you don't spread out your initiatives and unveil them in channels where people already are, like Facebook or Upworthy, then they're just going to get lost in the discussion," said Dan Pfeiffer, President Obama's senior adviser. The impact of the speech isn't diminishing, he says, "but the nature of the experience is different."
For all of the White House's determination to capitalize on that changing media culture rather than fight it, President Obama's voice will be part of a cacophony. That dilutes the value of his considerable strengths as an orator, and makes it harder for him to commandeer the spotlight from competing forces.
Presidents can still command a big audience when there's major news afoot - more than 56 million people tuned in on May 1, 2011, for Barack Obama's last-minute speech at 11:35 pm, local time, announcing the death of Osama bin Laden, compared to 33 million for his last State of the Union - but even clever media strategies can only do so much to boost interest when everyone knows his proposals aren't likely to go far in a Republican-controlled Congress.