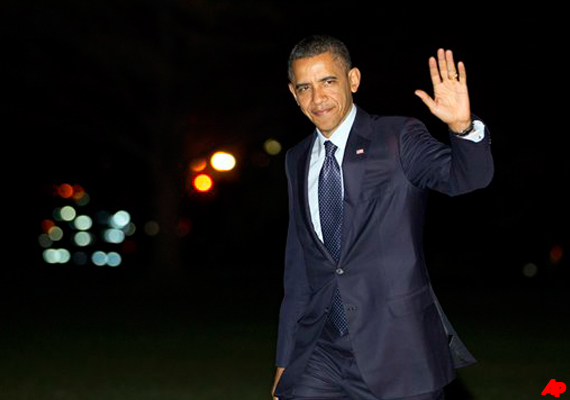 Seoul, Mar 28: US president Barack Obama on Tuesday voiced concern over safety of Pakistan's nuclear arsenal, saying the world cannot allow nonstate actors and terrorists to get their hands on the nuclear weapons and end up destroying cities.
"We can't afford to have non-state actors and terrorists to get their hands on nuclear weapons that would end up destroying our cities or harming our citizens ," Obama told reporters alongside Pakistani prime minister Yousaf Raza Gilani before the two leaders held private talks on the sidelines of the nuclear security summit here.
The West is concerned over the safety of Pakistan's nuclear weapons as it remains vulnerable because the atomic facilities are located in areas where "Taliban and al-Qaida are more than capable of launching terrorist attacks" .
In their first meeting since the killing of Osama bin Laden in last May, the two leaders tried to rescue a troubled anti-terror alliance which has been full of mistrust and recriminations in recent times.
Ties plunged to an all time low in November when a Nato air raid killed 24 Pakistani soldiers, prompting Islamabad to curtail ties with the US and launch a parliamentary debate on new terms of engagement.
"There have been times in the last several months where those relations have experienced strains," Obama said.
Obama said it was important for the both countries to have candid and open talks.
Obama said he expects Pakistan's review of bilateral ties will result in a "balanced approach that respects Pakistan's sovereignty but also respects our concerns with respect to our national security and needs to battle terrorists who have targeted us in the past".