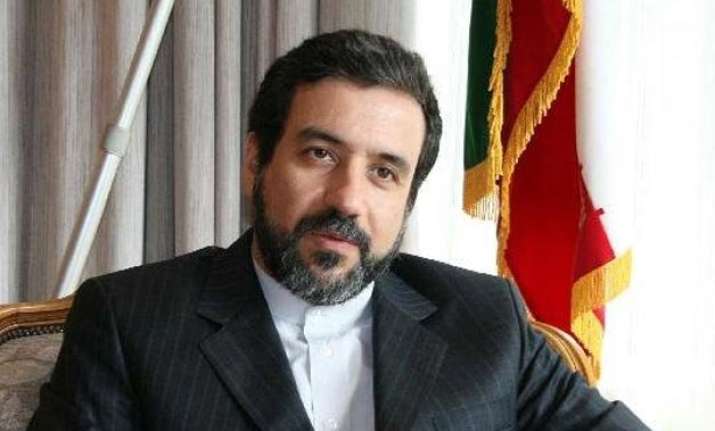 Tehran: New negotations between Iran and six major world powers on Tehran's nuclear programme will focus on "lifting of sanctions", said senior Iranian negotiator Abbas Araqchi while departing for Vienna on Wednesday.
On the eve of the next round of talks between Iran and the P5Ư group of world powers, Araqchi said the negotiations will focus on "sanctions", state-run IRNA news agency reported.
Araqchi stressed that removal of multi-layered sanctions which Iran has consistently dubbed as "unlawful and unjust" has been Iran's main demand throughout the negotiations.
The Iranian negotiators departed for Vienna, where the next round of negotiations between Iran and P5Ư group of major world powers -- the US, Britian, China, France, Russia plus Germany -- will be held on April 22-23.
On April 2, Iran and the P5Ư group issued a joint statement after marathon talks in the Swiss city of Lausanne, calling, among other things, for the removal of UN Security Council sanctions against Iran.
Araqchi and EU Foreign Policy Deputy Chief Helga Schmidt will start the negotiations in Vienna.
Then Iran and the P5Ư group would resume the new round of talks at the deputy minister level to bridge differences on the outstanding issues pertaining to Tehran's nuclear programme.