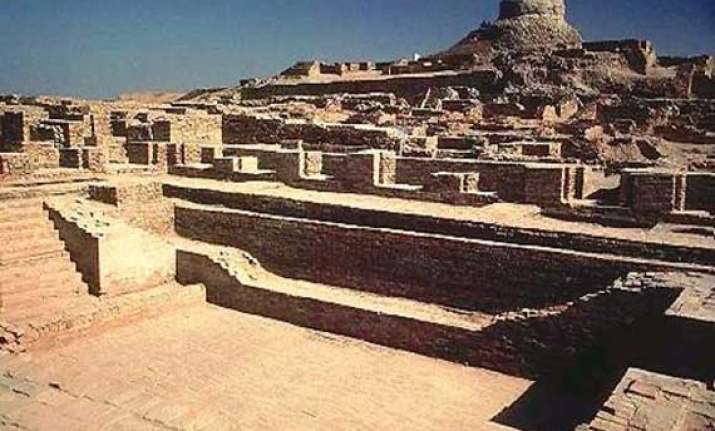 London: An abrupt weakening of the summer monsoon in north-west India may have led to the collapse of the mighty Indus Valley civilisation over 4,000 years ago, according to a new study.
A research team from the University of Cambridge has been studying the impact of climate change on the ancient civilisation and found that the resulting drought from a weak monsoon falls within the radiocarbon age range for the beginning of Indus de-urbanisation.
Their findings are published by the Geological Society of America this week as part of a larger research project funded by the British Council UK-India Education and Research Initiative (UKIERI).
"We think that we now have a really strong indication that a major climate event occurred in the area where a large number of Indus settlements were situated," said David Hodell, from Cambridge University's Department of Earth Sciences.  
"Taken together with other evidence from Meghalaya in northeast India, Oman and the Arabian Sea, our results provide strong evidence for a widespread weakening of the Indian summer monsoon across large parts of India 4,100 years ago," he added.