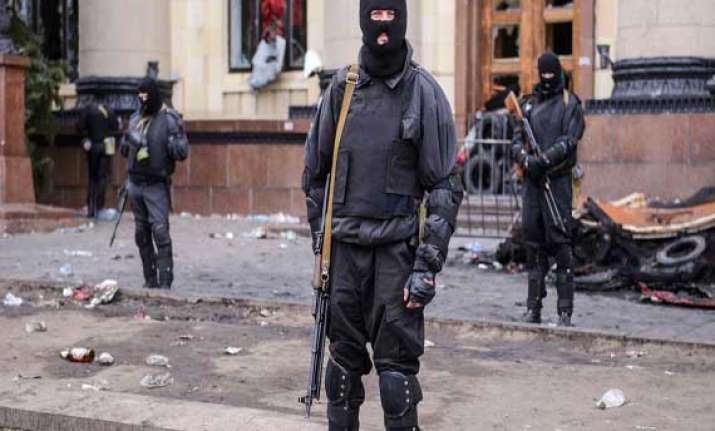 Kiev: A security officer and a pro-Russia activist were killed Sunday during a raid launched by Ukrainian special forces in the town of Sloviansk to take back government buildings occupied by pro-Moscow activists, a media report said.
"An anti-terrorist operation has begun in Sloviansk. It is being directed by the anti-terrorist centre of the state security service. Forces from all the security units of the country have been brought in," Interior Minister Arsen Avakov said on his Facebook page.
He said the men who seized the buildings opened fire at the approaching troops, killing one security officer and injuring five others, Xinhua reported.
"There are deaths and injuries on both sides. On our side, an SBU (Ukrainian Security Service) officer was killed and the head of the SBU's anti-terrorist centre has been wounded, as have four others. On the side of the separatists, an unidentified member was killed," Avakov was quoted as saying.