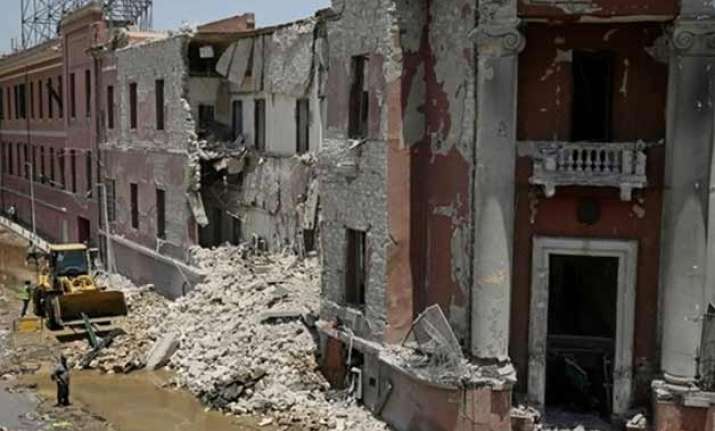 Cairo: Italy's Embassy in Egypt says it is suspending all consular services in Cairo, a day after its consulate was hit by a car bomb that killed a passer-by and blasted a gaping hole in the historic building.
In a statement yesterday, Italy says diplomats were working to restore services at the consulate, which issues some 2,200 visas annually.
It says the blast day before yesterday completely destroyed some consular offices, including the building's visa office. The bombing was purportedly claimed by an affiliate of the Islamic State group.
The office of Egypt's Foreign Minister Sameh Shoukry says he will meet his Italian counterpart, Paolo Gentiloni, in Cairo today.