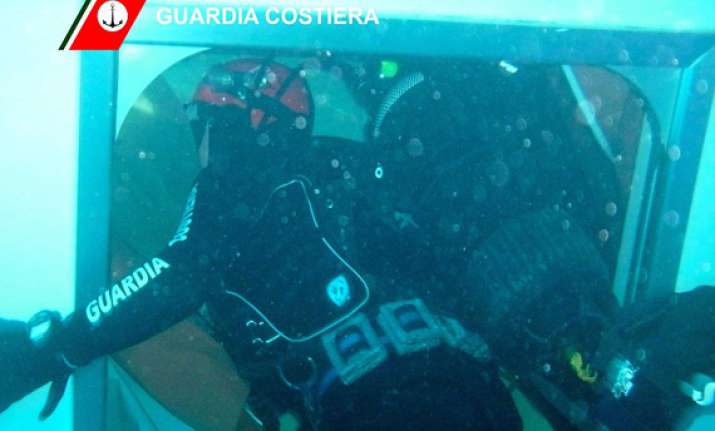 Gigilo Island (Italy), Jan 18: The captain of the doomed Italian cruise liner denied on Tuesday he had abandoned ship, as rescue divers found another five bodies in the wreckage, bringing the death toll to 11.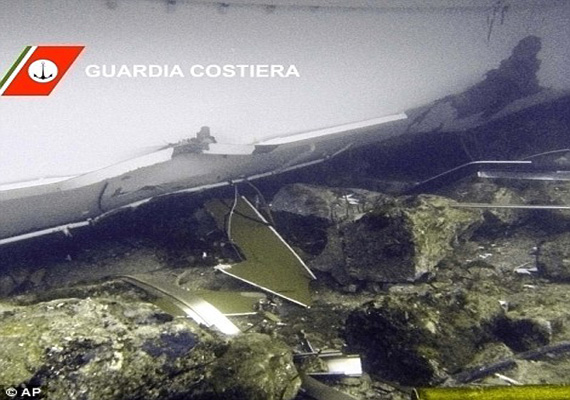 A dramatic coastguard recording of ship-to-shore communications as the disaster unfolded showed that captain Francesco Schettino ignored an order to return to the vessel after it hit rocks and pitched on to its side on Friday.  But Schettino, who was questioned at length today by Italian prosecutors, denied he had left the Costa Concordia and said his actions as the boat was going down near the picturesque Tuscan island of Giglio had saved many lives.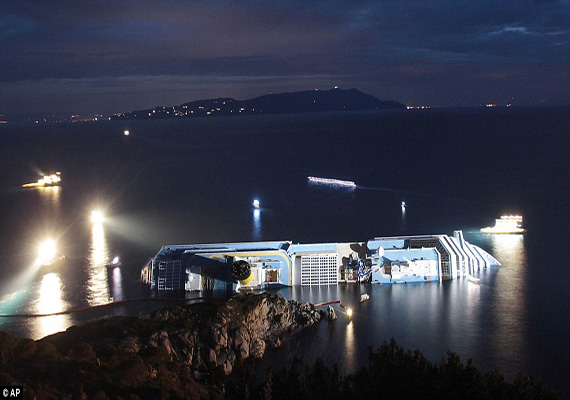 "The captain defended his role on the direction of the ship after the collision, which in the captain's opinion saved hundreds if not thousands of lives," his lawyer Bruno Leporatti said. "The captain specified that he did not abandon ship."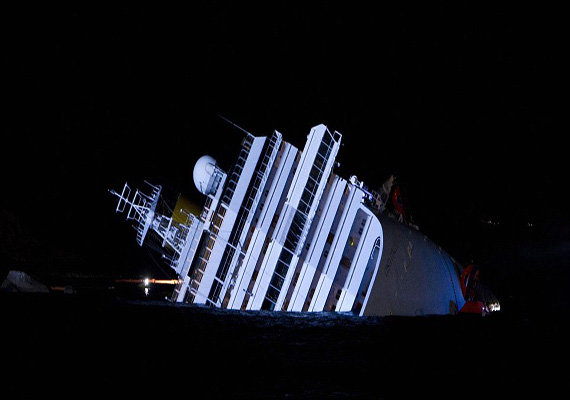 But according to investigators, the flooded engine rooms would have made it impossible for Schettino to navigate the 114,500 tonne ship, which drifted closer to the tiny port on Giglio before capsizing.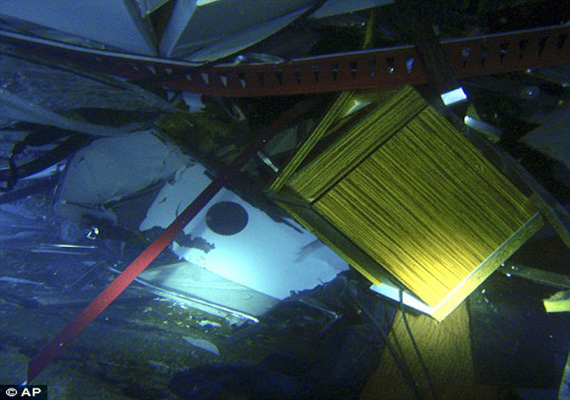 Schettino, 52, is accused by prosecutors of multiple manslaughter and abandoning ship before all the passengers were rescued. He has yet to be formally charged.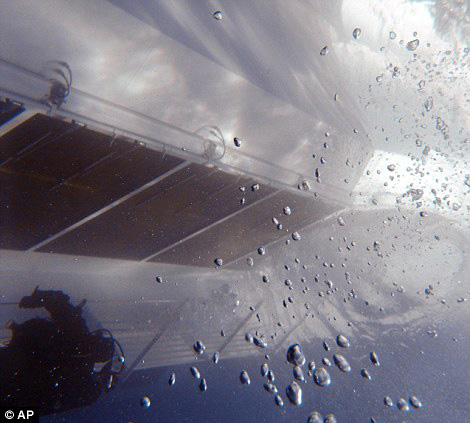 "Get back on board now, for fuck's sake... You must tell us how many people, children, women and passengers are there," an increasingly strident port official tells Schettino, according to the Livorno port authority recording.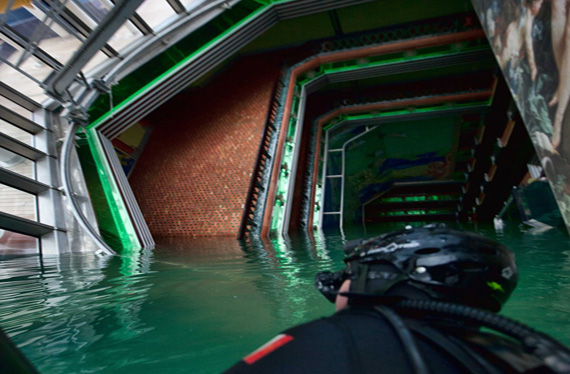 "What are you doing? Are you abandoning the rescue?" the official asks.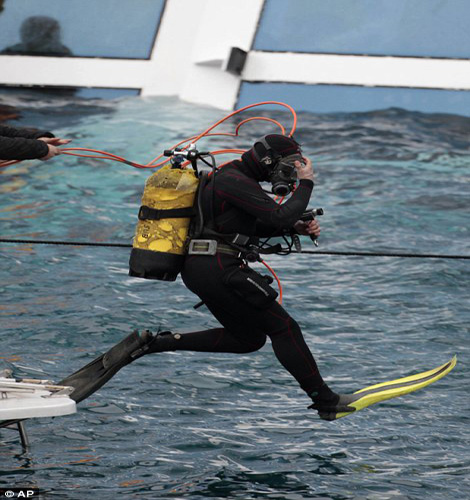 A judge is due to rule at 1900 GMT on a prosecution request to deny bail to Schettino, who was arrested along with his first officer, Ciro Ambrosio, on Saturday.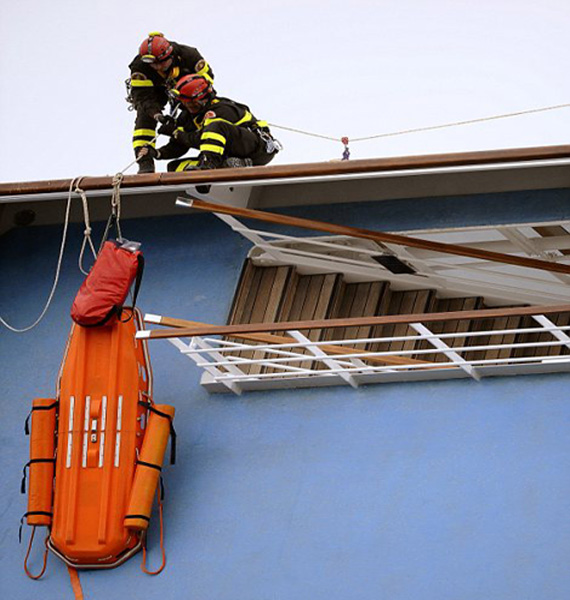 The grilling of Schettino came as the bodies of another five people were discovered after the Italian navy used explosives to blow seven holes in the upturned hull of the Costa Concordia, bringing the death toll to 11.