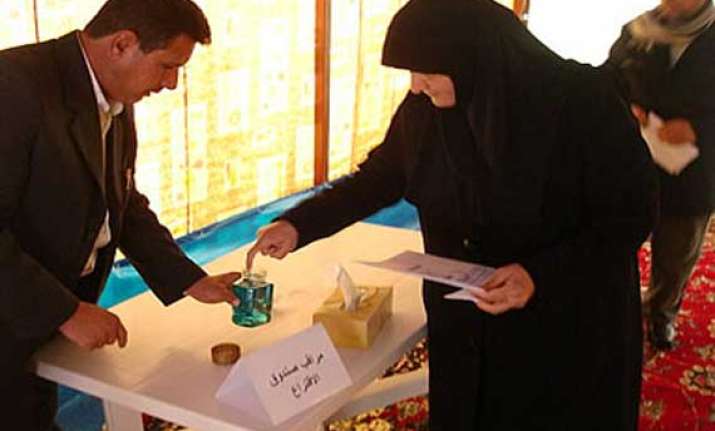 Tehran: Iraq is all set to go to polls April 30 amid threats from Al Qaeda linked militants to disrupt the elections, a media report said Sunday.
The members of the Iraqi security forces will cast their votes Monday in order to be free to guard polling stations on the election day, Press TV reported.
The last general elections were held March 7, 2010, which resulted in the partial victory of the Iraqi National Movement, led by former Interim Prime Minister Ayad Allawi. It won a total of 91 seats, making it the largest alliance in the council.
The State of Law Coalition, led by present Prime Minister Nouri Al-Maliki, was the second largest with 89 seats.
The 2010 elections were deemed controversial as these were surrounded with numerous allegations of fraud and a recount of the votes was ordered by Iraq's Independent High Electoral Commission (IHEC) April 19, 2010.
A new parliament opened June 14, 2010, and a new government was finally formed Nov 11, 2010, with Maliki continuing as the prime minister.
The 2014 general elections are the first since the withdrawal of the US military forces from Iraq. The process began in June 2009 and was completed by December 2011.