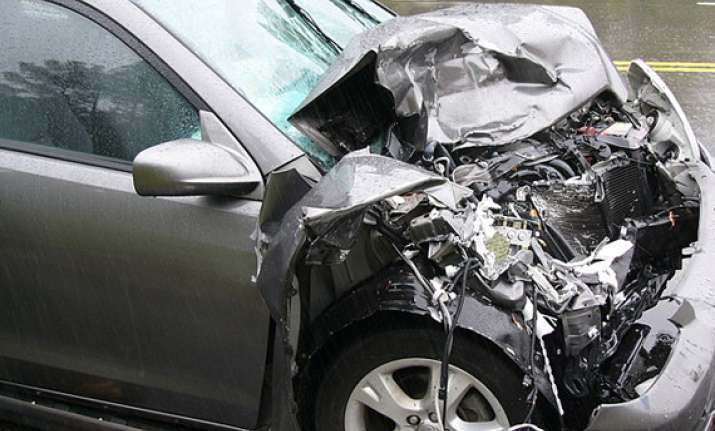 Washington, Jun 30:
An Indian couple was awarded over USD 36 million by a US court in compensation for injuries sustained in a car accident with an 18-wheeler in 2010 during a visit to the country.
A Riverside County Superior Court jury awarded USD 36.48 million to Prakash Sheth, 64, and his wife, Jashiree Sheth, 58, from Mumbai, whose car was struck by a big-rig on Interstate 10 in Beaumont two years ago.
 At the time of the accident, the Sheths were visiting the US from India and were on their way to an airport in Orange County for a family vacation in Hawaii.  
According to the plaintiffs' attorneys, the Sheths were being driven by an American relative to John Wayne Airport in Santa Ana when their vehicle was hit by a Schneider driver, who went around the victims' car but failed to completely clear the sedan while changing lanes, Valley news reported.  
"The impact of the  truck caused the Sheths' vehicle to spin out of control across the freeway, where it hit the median barrier and was struck by another vehicle," according to a statement released by Panish, Shea & Boyle, the law firm representing the couple.
All of the occupants were hurt, but Jashiree received the worst injuries, including a spinal fracture that left her paralyzed. She now requires 24-hour care, said attorney Brian Panish.
"The plaintiffs have suffered tremendously and will continue to suffer for the rest of their lives," he said. "The jury recognised this with their verdict. Justice was done."
 The jury award against Schneider National included USD 469,490 in past medical expenses, USD 4.8 million for future medical expenses, USD 6 million for past pain and suffering and USD 22 million for future pain and suffering.
 It wasn't immediately clear whether Schneider planned to appeal the jury verdict and award.
Company representatives could not immediately be reached for comment.  There was no answer from Schneider National's corporate office. A company spokeswoman could not immediately be reached for comment.