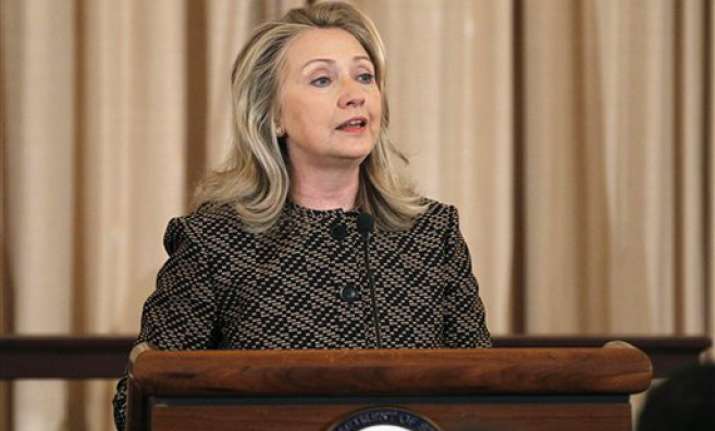 Washington, Jun 14: US Secretary of State Hillary Clinton today applauded the leadership of Prime Minister Manmohan Singh and his Pakistani counterpart Yousuf Raza Gillani for taking steps to improve their bilateral ties.
"I applaud the leadership that Prime Minister Singh and Prime Minister Gilani have demonstrated," Clinton told reporters at a joint news conference with External Affairs Minister S M Krishna following the conclusion of the strategic dialogue which was co-chaired by them.
Clinton said the two delegations discussed the steps that the governments of India and Pakistan are taking to open up avenues for trade, investment and movement of people.  Krishna in his remarks said the issue of terror safe havens in Pakistan was raised during the Strategic Dialogue.
"We again stress the importance of eliminations of safe havens in Pakistan for Afghanistan's security and the region's stability," he said.