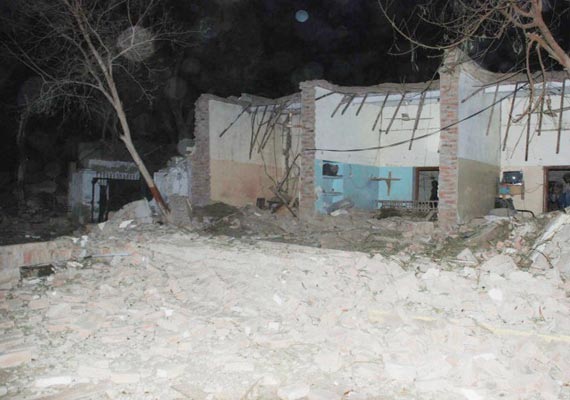 Islamabad, Jul 25: The death toll in one of the first major suicide attacks on an ISI facility in southern Pakistan today rose to five, with officials saying five militants also died during the assault.  
Two intelligence operatives, including a Deputy Director of the Inter-Services Intelligence agency, were among the dead, media reports quoted officials as saying.  
A group of terrorists wearing suicide vests and carrying automatic weapons targeted a compound housing offices of the ISI, Military Intelligence and Pakistan Rangers at Sukkur, the third largest city of Sindh province, yesterday evening.  
The attack started shortly after sunset, when militants rammed an explosive-rigged vehicle into the high-security compound in Barrage Colony, forcing a big opening through which terrorists stormed in.
They lobbed grenades at the ISI office and engaged police and paramilitary forces in a gun battle that lasted hours.  
Shehzad Abro, an official in the district police control room, told PTI that five persons died in the suicide attack and gun battle before five attackers were killed.  
An intelligence official said the five dead included two intelligence personnel, two policemen and a civilian employee.  He said 40 people were injured.