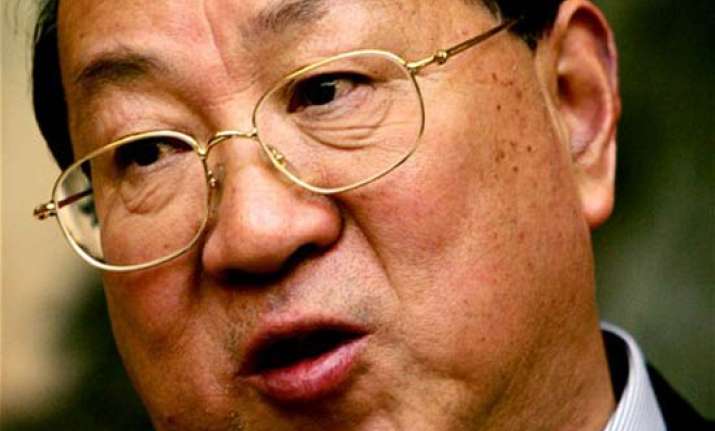 Beijing, Jun 27: China's former finance minister Jin Renqing was forced to resign because he had been compromised by a female spy from Taiwan, according to a US State Department cable released by WikiLeaks, The Daily Telegraph reported. 

When Jin Renqing stepped down in August 2007, it was for 'personal reasons' according to the Chinese government. Now, it appears that Jin was caught in a 'honeytrap' operation by a woman employed by Taiwan's intelligence agency to discover sensitive secrets, the report said.

At the time, there was speculation in the Hong Kong media that Mr Jin had resigned after he was found to have been unknowingly sharing a mistress with other senior Chinese officials. But the confidential cable from the US government claims that the then 63-year-old and the other officials were victims of a 'honeytrap', in which a seductive young woman is used to compromise a man with access to secret information of interest to a rival state.

"The woman was introduced to these men as 'someone working with a Chinese military intelligence department'. However investigators now believe that she is a Taiwan intelligence operative," said the cable, which was released by WikiLeaks earlier this month.

Honeytraps', which are also known as 'Honeypots', are as old as espionage itself, and have long been a staple of both intelligence agencies and Hollywood spy films.