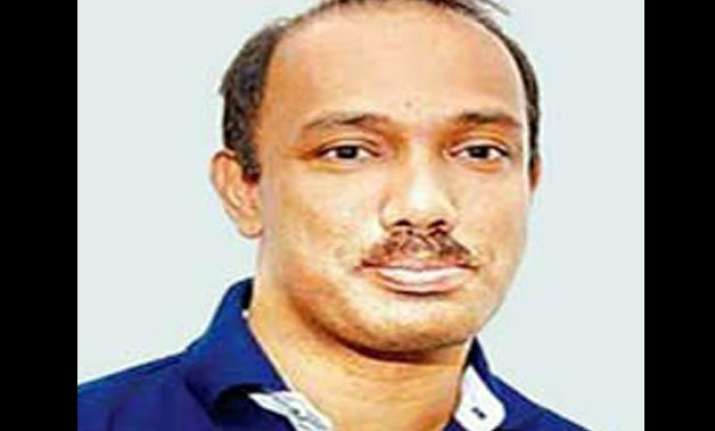 Dhaka: Arafat Rahman Koko, the younger son of Bangladesh Nationalist Party chief Begum Khaleda Zia, died of cardiac arrest in a hospital in Kuala Lumpur on Friday. He was 46.
Koko suffered a cardiac arrest at his rented apartment, where he was staying with his wife and two daughters, and he died while being taken to the hospital.
A grieving Khaleda Zia locked herself up inside the BNP office on Friday on hearing news about the death of her son.
Prime Minister Sheikh Hasina, who went to meet Khaleda Zia last night  to console her, failed to meet her at the party office because she was told Khaleda had been put to sleep by her doctors.
The PM's convoy waited for nearly five minutes as the gate of the BNP office was locked from inside. Several senior Awami League ministers spoke to Khaleda's aide outside the party office.
Koko's elder brother Tarique Rahman will be going to Kuala Lumpur to take possession of the body which has been kept at the mortuary of Malaya University Hospital.
Koko was sentenced in 2008 to six years in prison and fined 19 crore takas on charge of money laundering in Singapore during 2004-06, when his mother was the prime minister.  
His elder brother Tarique Rahman was also arrested in 2007 on corruption charges. He has been accused of trying to kill Prime Minister Sheikh Hasina, and he has been staying in exile in London since September 2008 with his family. The two brothers met their mother for the last time in Malaysia in June 2013.  
The Anti-Corruption Commission has brought back around 20.41 lakh Singapore dollars laundered by Koko and his friends in 2012.
The opposition party BNP today organised Quran Khwanis and dua mehfils in mosques across Bangladesh to pray for the departed soul.