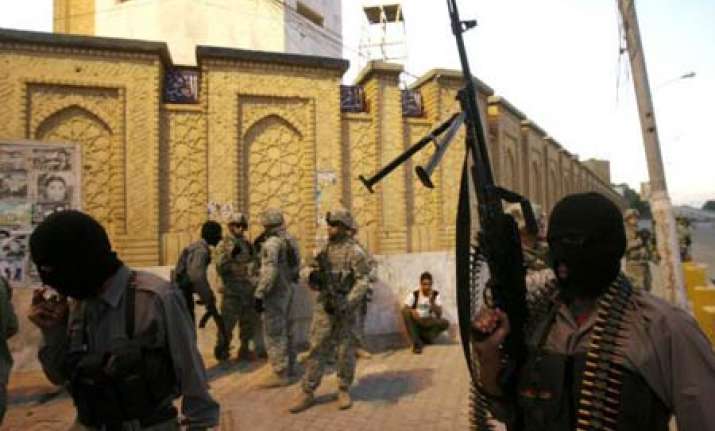 Berlin, Nov 21 : Al-Qaeda has warned that it plans to continue attacks like the attempts last month to blow up two parcel bombs on US-bound cargo flights as part of its "operation haemorrhage", designed to cause maximum economic damage at a very minimal cost.The two packets sent from Yemen to the US on two cargo flights did not explode but were intercepted by security agents in Dubai and Britain last month.
"We don't need major attacks to bring the United States to its knees," the Al-Qaeda in the Arabian Peninsula (AQAP) said on its website, according to US-based militant monitoring Site Intelligence Group.
The Yemeni branch of the global terror group said the main goal of the bombs was to cause maximum economic damage and vowed to continue its campaign of "thousand wounds", the Site quoted al-Qaeda's online magazine as saying.
Smaller attacks with less participants and short period of operation are easier to execute and to overcome the security measures in the US, it said."The strategy of attacking the enemy with smaller but frequent operations is - what some people call - the strategy of thousand wounds," the al-Qaeda warned.
The packet bombs plan had cost only USD 4,200, but it forced the West to spend billions of dollars on security measures, the terror group claimed.
"The plan was part of 'operation haemorrhage', which belongs to the overall strategy of 'thousand wounds'. Its goal is to make the enemy bleed in an atmosphere of security phobia which has now gripped the United States," it said.
The group vowed to pursue its strategy of economic damage, which it said "will force the West to take stepped up security measures against our bombs and thereby cause greater strain on already stagnating economies."
The AQAP had earlier claimed responsibility for the two packages, which contained powerful plastic explosive PETN hidden inside printer toner cartridges. They could not be detected by X-ray screenings in Sanaa and in Dubai.
One of them was intercepted at the East Midlands airport in Britain following a tip-off from the Saudi intelligence after it was reloaded at Germany's Cologne airport from a United Parcel Service flight from the Yemeni capital Sanaa to another flight heading to the United States.PTI