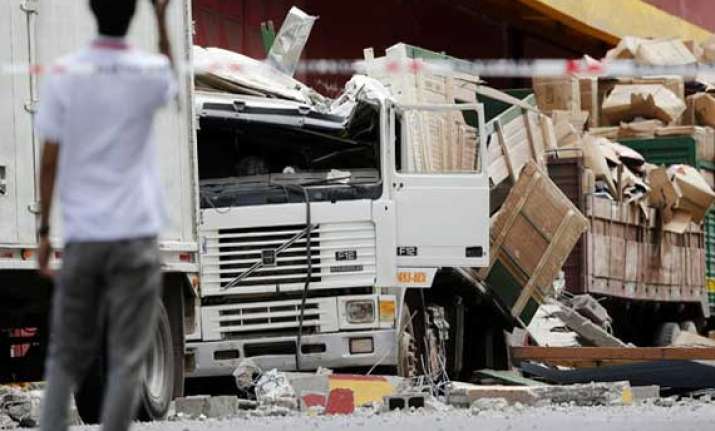 Beijing : Authorities in southwest China said they are checking the losses after a 5.3-magnitude quake jolted a town early Saturday, Xinhua reported.
The tremor hit Yongshan county in Yunnan province at 6:40 a.m. Saturday with its epicenter 13 km deep, said the China Earthquake Networks Centre.
"We strongly felt the quake, but it did not last long," said a resident.
Some residents said they ran out of their houses after the quake and returned home a few minutes later.
Authorities are checking the losses caused by the tremor, a Yongshan publicity official said.