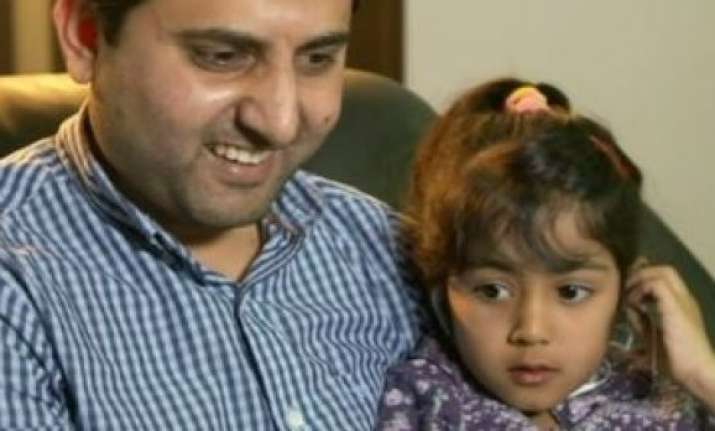 A six-year-old Indian girl is being hailed as the bravest little girl for her attempt to stop an axe-wielding robber, who attacked an employee at her father's store in New Zealand in a burglary.
Sarah Patel was captured on CCTV trying to defend the staff member when a group of six armed men broke into the family's electrical shop in Auckland on Monday.
The footage shows the masked men kicking, punching and threatening employees with an axe and a crowbar, or iron lever, and smashing cabinets and stealing thousands of dollars worth of electronics.
Patel, who was caught up in the violent drama, is seen in the video rushing towards one of the attackers standing over an employee with an axe, and tries to get him to stop his attack.
The girl grabbed onto the leg of the man during the armed incident that ended in a dramatic police chase from the North Shore to west Auckland.
She told the New Zealand Herald she was "trying to save" the employee and that she "wasn't scared" of the bad guy.
PTI inputs