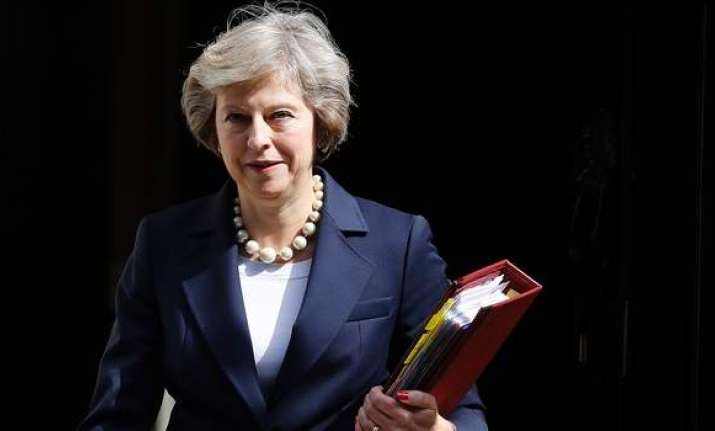 A plot to assassinate British Prime Minister Theresa May in London has been foiled. The British police have arrested two Muslim Islamist suicide bombers,  who were planning to blow up Downing Street gates, armed with an improvised bomb, suicide vest, pepper spray, and knives, reports said.
20-year-old Naa'imur Zakariyah Rahman and 21-year-old Mohammed Aqib Imran, who are accused of planning to carry out a suicide bombing and knife attack on 10 Downing Street, have been charged with terror offences and are due to appear in Westminster magistrates' court.
The alleged conspiracy was foiled after a joint operation by Scotland Yard, West Midlands Police and MI5, reports said.
The plot to assassinate the British PM was revealed to the Cabinet by MI5 head Andrew Parker.
10 Downing Street is the location of the prime minister's office.