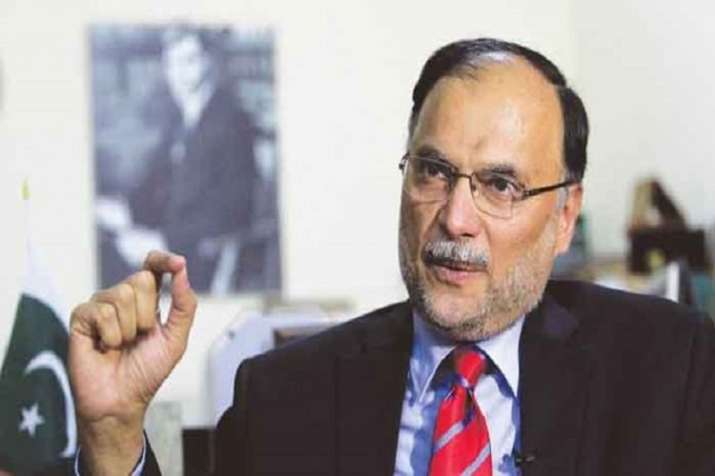 A provincial government of Pakistan has formed a five member Joint Investigation Team (JIT) on Monday to probe the assassination attempt at the nation's interior minister Ahsan Iqbal.
The five-member team constitutes members from the police department as well as the intelligence agencies.
The minister was shot and injured by a gunman on Sunday while attending a public rally in his constituency in the north-eastern city of Narowal in the Punjab province.
Iqbal was rushed to a nearby hospital and later airlifted to a hospital in the provincial capital Lahore where he underwent two surgeries. Meanwhile, the hospital authorities on Monday said that Iqbal was recovering after surviving from the assassination attempt.
Meanwhile the gunman, Abid Hussain merely managed to fire one shot from his pistol from a distance of 10 to 12 metres before he was detained by the police. The suspect reportedly confessed to the crime, saying that he had brought the weapon used in the incident from a local person.
A pistol with nine bullets was recovered from the suspect and a case was registered under the charges of attempted murder, terrorism and illegal weapon possession.
Hussain was produced before the anti-terrorism court on Monday where his 10-day physical remand was approved. The police has also arrested the two aides of the suspect who were involved in facilitating the attacker. The gunmen told the police that he attempted to assassinate the minister as he was among the ruling party's members who changed a religious law last year.
(With inputs from IANS)