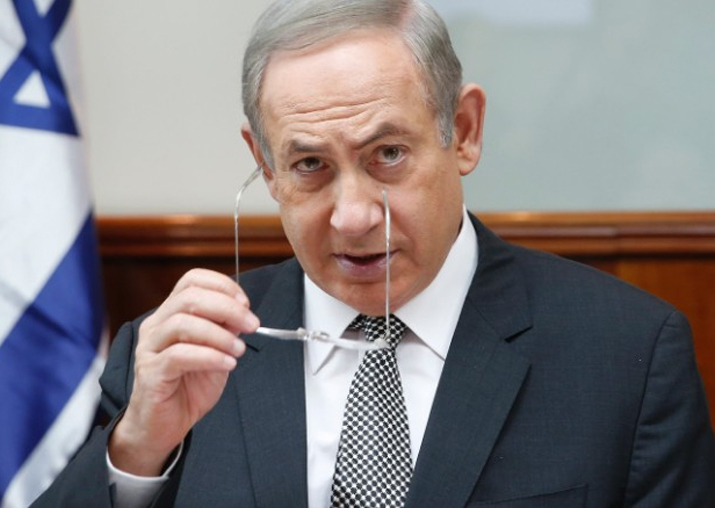 Israel Prime Minister Benjamin Netanyahu today accused Iran of actively involved in terrorism against his country.
"The General Security Service, with the assistance of the IDF, exposed and foiled a terrorist network in Judea and Samaria that operated under the auspices and on behalf of Iranian intelligence," Netanyahu said.
The Jewish nation's Prime Minister was reacting to the revelations that the Israeli Security Agency (Shin Bet) uncovered an Iranian backed terror network that originated in South Africa.
Netanyahu noted that this is "not the first time this has happened". 
"Iranians are trying in different ways to harm Israel. I am happy that the Shin Bet and our security forces are succeeding in thwarting them," he said.
Iran is engaged in terror against Israel not only by assisting terrorist movements such as Hamas, Hezbollah and Islamic Jihad, but also in trying to organize terrorist activities inside Israel and citizens, he added.
Earlier on Monday, Netanyahu had in a video message rejected reports of his backhand role in recent protests. Ridiculing Tehran's claim that foreign players were behind the agitations, he praised the protesters who are seeking 'freedom and justice'.
"When this regime finally falls, and one day it will, Iranians and Israelis will be great friends once again," the PM said.
"The accusation that Israel was involved into stirring Iranian protests are false and laughable," he added.
Iranian President Hassan Rouhani had been blaming the US and Israel for provoking demonstrations in the country.