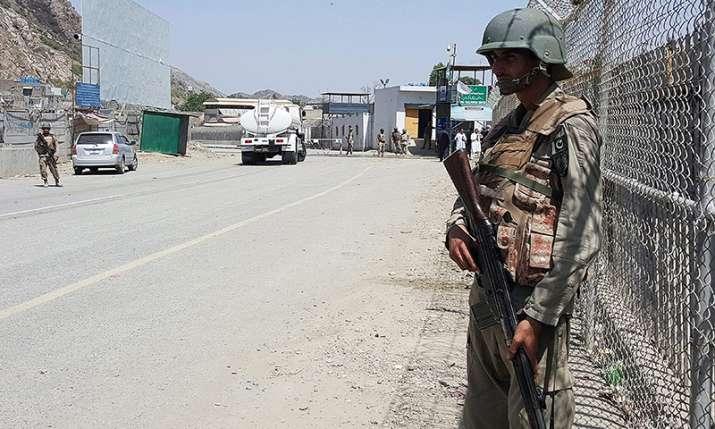 Hundreds of Afghans were on Friday stranded at Torkham since early morning as Pakistan sealed off the border crossing hours after a terror attack at a crowded shrine in Sindh province which left 75 persons dead.
"I have been waiting since early morning to take a patient to Peshawar city of Pakistan but the border gate is closed," Xinhua news agency quoted an Afghan citizen, Noor Gul, as saying.
Rahman, another Afghan citizen waiting to cross the border point to visit a doctor in Peshawar, said he was unaware of the border closure, which Pakistani officials said was due to security concerns.
Hashmatullah from Kabul, who was waiting to receive the coffin of a relative who died in a hospital in Peshawar, also grieved the situation.
Pakistani authorities late on Thursday sealed the border crossing with Afghanistan for an indefinite period after a bomb ripped through the shrine of Lal Shehbaz Qalandar in Sehwan town of Sindh province.
According to the authorities, the border crossing has been sealed for all kinds of trade and commercial activities.
Hundreds of Afghans cross the border point at Torkham daily to visit their relatives or take patients to Pakistan for medical treatment.
The Torkham border point connects Nangarhar province of Afghanistan to Pakistan's Khyber Pakhtunkhwa province.
The Islamic State militant group has claimed responsibility for the attack that also left nearly 300 persons injured.
Pakistan blames militants from Afghanistan for the attack and summoned Afghan embassy officials and handed over a list of 76 terrorists they believe are hiding in Afghanistan.