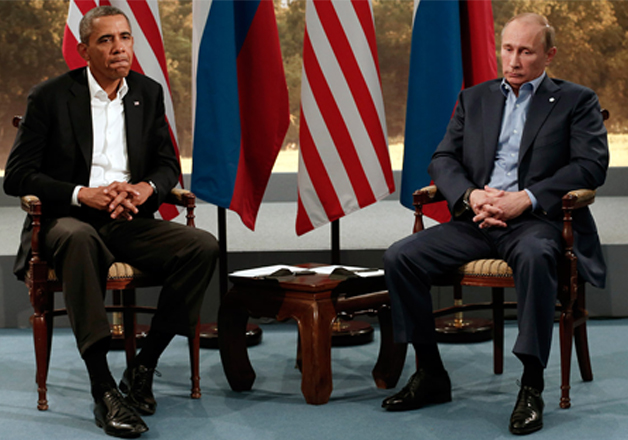 Russia has said that almost all communication channels with United States were frozen and that Moscow expects President-elect Donald Trump to take a 'fresher and more constructive approach' in normalising the relations one he takes the charge next month.
"Practically all levels of dialogue with the United States are frozen. We don't communicate with one another. Or we do so minimally," Kremlin spokesman Dmitry Peskov said here today.
The Kremlin also said that it finds itself locked in its worst standoff with the West since the Cold War over its 2014 annexation of Crimea, the conflict in Ukraine and lingering disagreements about the conflict in Syria. 
Peskov further said that it did not expect the incoming US administration to reject NATO enlargement overnight.
Russia's comment comes after Foreign Ministers from Turkey, Iran and Russia met in Moscow to discuss future plans for Syria without inviting the United States.
US State Department, however, quickly rejected Peskov's statement and assured that 'diplomatic engagement with Russia continues across a wide range of issues'. 
"That we have significant differences with Moscow on some of these issues is well known, but there hasn't been a break in dialogue," Spokesman John Kirby said, adding that Secretary of State John Kerry and his Russian counterpart Sergei Lavrov had spoken on the phone about the situation in Syria. 
Speaking about the meeting of Foreign Ministers in Moscow, he said that the US doesn't see it as a snub.
"I would push back on this idea that they've excluded us from Syria. Yes, we weren't in the meeting in Moscow, but it's not as if we haven't had communication with them before and then right after that meeting. So, there's been no exclusion of the United States with respect to the issue of Syria," Kirby said.
In early October the White House officially called off bilateral talks with Russia over the Syria crisis. Nevertheless, Secretary of State John Kerry has since spoken with the Russian Foreign Minister on several occasions.
The Obama administration had earlier this week reaffirmed its commitment to maintaining sanctions on Moscow over Crimea with new financial restrictions on Russian businessmen and companies. 
The White House this month also pointed to direct involvement by Russian President Vladimir Putin in cyber attacks designed to impact the US election. 
The upcoming presidency of Donald Trump now casts doubt over the future of US policy towards Russia given his apparently softer line on Putin. 
The Kremlin strongman has reiterated Moscow's readiness to work with the Trump administration once the President-elect takes office in January.