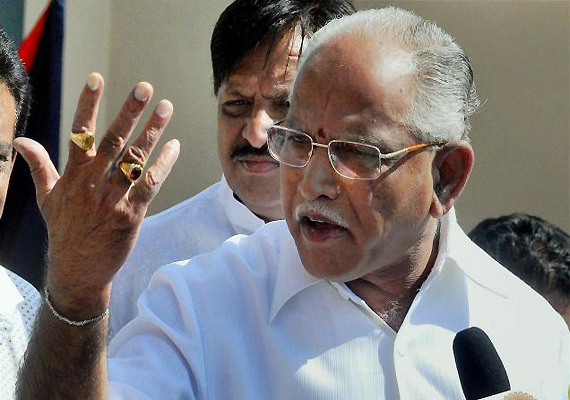 Bangalore, Feb 23: Serving an ultimatum, BJP strongman of Karnataka B S Yeddyurappa today set February 27 as a deadline to the party's central leadership to reinstate him as chief minister, failing which he would decide on his course of action.

At a meeting of legislators convened by him at his Race Course residence, an apparently restless Yeddyurappa gave a piece of his mind and exhorted his supporters to exert pressure on the party leadership to make him chief minister again, sources close to him said.

Yeddyurappa spoke about his key contribution in building the party from the grass-roots level in the state, and questioned his removal, pointing to some chief ministers in other states continuing in office despite court cases against them.

Yeddyurappa was forced to resign more than six months ago after a Lokayukta report indicted him on illegal mining, and has in recent weeks been making vigorous behind-the-scenes efforts to regain the chief ministership.

Yeddyurappa turns 70 on February 27 and has extended invitation to all his supporting legislators to attend a lunch hosted by him on that day.

When his reaction was sought, Chief Minister D V Sadananda Gowda told reporters on the sidelines of a function here:"setting up of a deadline and leadership change are media creations".

"Don't devote importance to the lunch-gathering," he said on the Yeddyurappa-convened meeting which he could have attended till the end but for the need to participate in a function at Mangalore. Gowda visited Yeddyurappa's residence for a brief while.

Asserting that there is no leadership change, the chief minister said, "I will present the budget. There is no doubt in it".