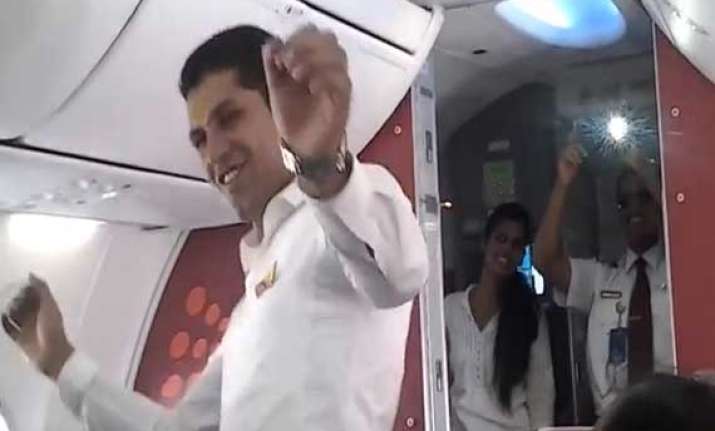 New Delhi: Indian private airlines SpiceJet got a show cause notice from the Director General of Civil Aviation, after a video of the airline cabin crew doing an impromptu dance inside the aircraft aisle was posted on social media.
The occasion: Holi. The number: Balam Pichkari. The flight: Goa to Mumbai. Day: March 17 Holi.
When the DGCA conducted the probe it found that mid-air Holi celebrations took place on eight SpiceJet flights on Holi day.