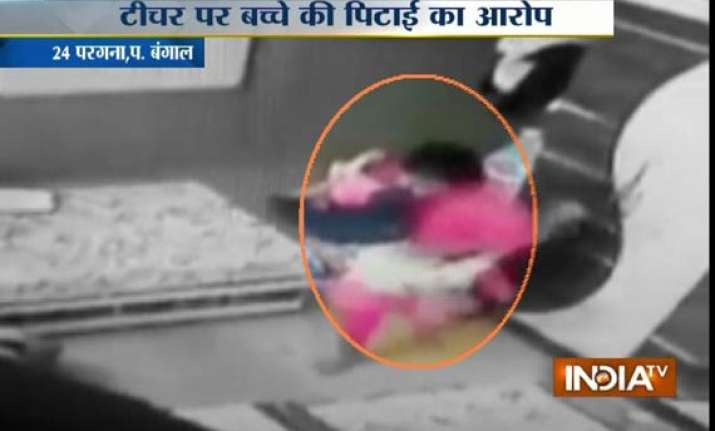 Kolkata: In an inhumane incident, a three year old kid has been brutally beaten by a middle-aged woman home tutor in Kolkata.
The incident came to light this morning after CCTV footage surfaced showcasing the tutor ruthlessly beating the kid in a Lake Town home.
The police is said to be on the run for the woman.
"We have received a complaint and are on a lookout for her," Officer in Charge of Lake Town Police station Ashok Sen said.
Reportedly, the tutor was given appointment just a few days back, said kid's parents in the complaint.
However, the woman teacher later apologized for her brutal act and had requested the kid's family not file a police complaint.  
But after that tutor's husband came and threatened the family not to lodge a complaint which eventually forced the family to knock the doors of police.
Noticeably, a similar incident surfaced few days back in which a school teacher was shown beating visually impaired boys. These kinds of incidents are repeatedly pointing fingers over state of child security in India.