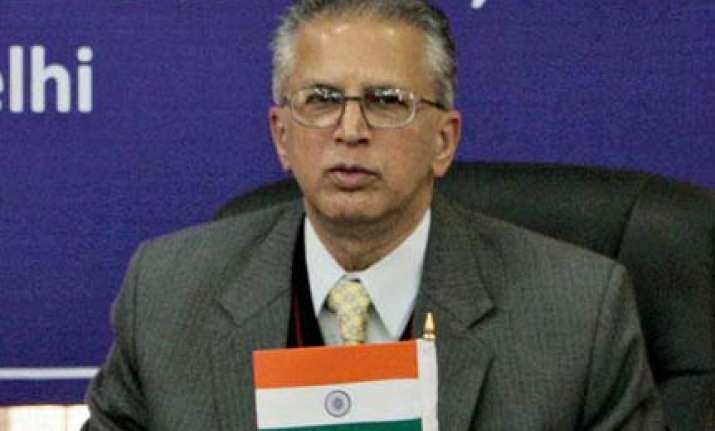 New Delhi, Aug 27: India today said it was disappointed that the US did not provide specific information about Lashkar-e-Taiba operative David Headley even though he travelled here freely after the 26/11 Mumbai terror attack.
"We could say that we were disappointed that the name of David Headley was not provided, if not pre-26/11 at least post 26/11," Union Home Secretary G K Pillai told reporters here.
The Home Secretary was replying to a question on reports that one of Headley's wives had said that she had given inputs to  the US authorities but that was not really acted upon.
Asked whether America has not been forthcoming in providing information about Headley, Pillai said "I think partly true, but not fully. I think they have shared but I would appreciate if it had been much more than what they have been doing".
According to US media reports, 50-year-old Pakistani- American Headley's American wife had given the FBI in New York a tip-off about his LeT links in 2005 while his young Moroccan wife had told authorities in the US embassy in Islamabad, less than a year before the 2008 Mumbai attacks, that he was plotting a terror strike.
"When he (Headley) came subsequently in March 2009 to India at least at that time we could have nabbed him here," he said.
The Home Secretary said the government fears that the militants may try to target innocent civilians before the next month's visit of US President Barack Obama to India, the way they did in 2000 when President Bill Clinton had visited the country.
"That's the type of fear that we have that innocent civilians will be killed and then the blame would be put on like the last time on the Indian Army. All indications are that the propaganda machinery would be out to do the same. Therefore we are being careful," he said.
LeT hardcore terrorists had carried out a massacre of 36 Sikhs in Chattisinghpora in south Kashmir on the intervening night of March 19-20, 2000 when Clinton was on his first state visit to India.
Pillai, however, made it clear that so far there were no intelligence inputs suggesting any such attack.
"But definitely we do believe that the visit of United States President to India is, shall I say from the publicity point of view, is large enough to try and create something even if it is not in any place nearby where President Obama would be. But it could be some where else and therefore we would take all precautions," he said. PTI