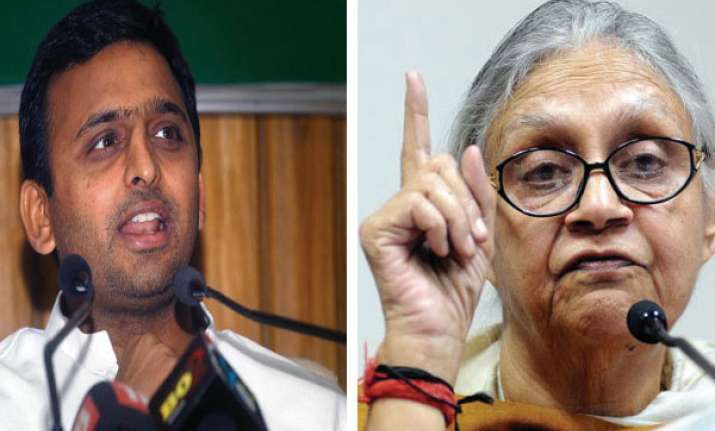 New Delhi/Lucknow, Dec 31:  Uttar Pradesh Chief Minister Akhilesh Yadav Monday announced Rs.20 lakh as financial aid to the family of the New Delhi gang-rape victim.
A government spokesman said the chief minister had earlier announced that the government would bear all medical expenses of the woman, whose family hails from the
Ballia district in easten Uttar Pradesh.
Akhilesh Yadav had also offered to give jobs to the trainee physiotherapist and her male friend, a software engineer, who was beaten up the rapists in the Dec 16 night crime.
The Delhi government Monday announced a compensation of Rs.15 lakh and a job to one of the family members of the Dec 16 gang-rape victim.
"Keeping in view the extremely exceptional circumstances and barbaric nature of the crime, the cabinet decided to sanction an amount of Rs.15 lakh to the surviving members of the victim," said Chief Minister Sheila Dikshit in a statement.
The decision was taken at a cabinet meeting, where it was also decided to offer a job to one of the rape victim's family members, said an official.
The woman was brutally raped Dec 16 and died Saturday in Singapore. She was cremated here Sunday morning.