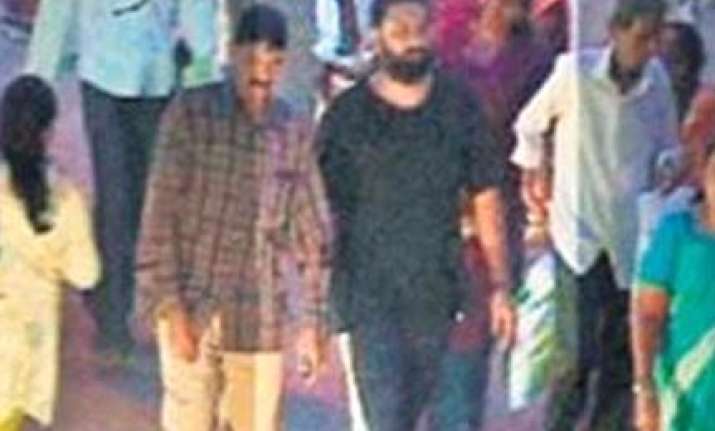 Mumbai-Two Pakistani terrorists, who had been languishing in the Borivli police station for over two years after serving an eight-year sentence in a case related to the Kandahar hijacking, will finally be deported to their home country on Wednesday.  
The Bombay High Court had directed that the duo be deported after serving their sentence in 2008, but the procedure had been stalled because the Pakistani High Commission was not responding to requests from its Indian counterpart for taking custody of the duo.
The two terrorists, Haji Iqbal and Mohammed Asif alias Bablu, had been convicted of looting a bank in Borivli and diverting the funds to Abdul Latif Raut -- one of the masterminds of the IC-814 hijack -- in 1999.
The Mumbai crime branch had arrested Haji and Asif along with three others on December 30, 1999, after they intercepted Abdul Latif's phone call to one of the accused.
During their interrogation, it was revealed that the duo had helped three others steal a car from Malad and used it to rob nearly Rs 7.35 lakh from the Maharashtra State Cooperative Bank in Borivli.
The money was then transferred to the hijackers to fund the IC-814 hijacking. Iqbal and Asif were sentenced to an eight-year term after they pleaded guilty before the court last year. However, since they had already served the period of the sentence during the trials, they were to be released and deported to Pakistan.
After the Pakistani government failed to take their custody after their release from Nashik Jail, the duo had been staying in Borivli police station since February, 2008. The police couldn't allow them to stay wherever they liked even after serving their sentence as they aren't Indian citizens.
"The two terrorists were sent to Delhi on August 12 and have reached the Wagah Border. We are now waiting to finish with the formalities to complete their deportation. Five police officers and three social service branch officers from Mumbai are accompanying the accused," said Bhagwan Chatte , senior police inspector, Borivli police station.
"The Government of India wanted to deport the convicts and had been trying to send them to Pakistan since 2008, but the procedure never moved forward," a senior police official told Mid Day. "Pakistan has finally agreed to take the step and the duo will be sent back soon."