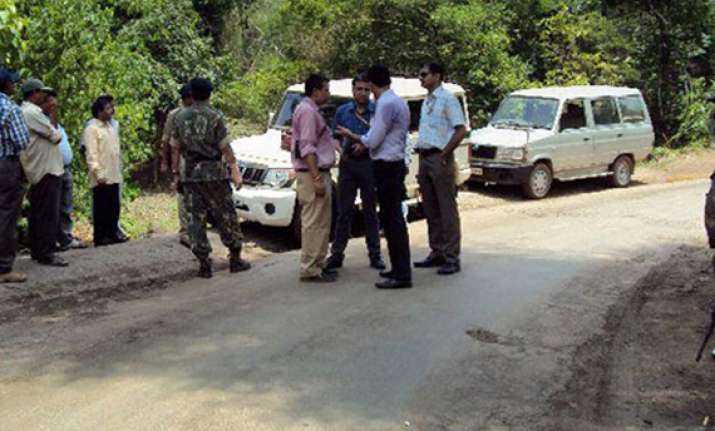 Raipur, Jun 23: An assistant sub-inspector of police and a constable were today injured in a Naxal attack at Maoist-hit Narayanpur district of Chhattisgarh, police said.
"Naxals opened indiscriminate firing at a team of district force and Central Reserve Police Force when it was patrolling in the jungles of Dhaudai police station area," Narayanpur Deputy Superintendent of Police (DSP) NK Sahu told PTI over phone.
The injured were identified as - ASI Shivprasad Chandra and constable Govind Tekam.
The security personnel also fired in retaliation but the naxals managed to escape into the thick forest, he said.
The injured policemen were admitted to a hospital in Jagdalpur town of Bastar district as they could not be air-lifted to Raipur due to bad whether conditions, he added.