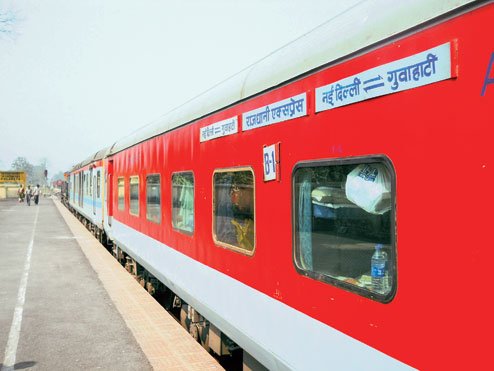 Guwahati: Train services were disrupted today as hundreds of Amri Karbi Association picketers blocked railway tracks at Tetelia station near Chandrapur for nearly five hours.
According to a statement issued by the Northeast Frontier Railway here, the agitators, demanding autonomous council and Scheduled Tribe status, blocked the tracks under the Lumding division from 4 AM to 8.40 AM disrupting train services and affecting hundreds of passengers.
The trains that were affected are 15604 Dn Intercity Express, 12423 Dn Rajdhani Express, 15960 Dn Kamrup Express, 15910 Up Avadh Assam Express, 15817 Up Rajya Rani Express, 12067 Up Jan Shatabdi Express, 55601 Up Kamakhya-Lumding Passenger and 55604 Dn Moirabari-Guwahati Passenger.
Picketers of the same organisation had earlier on March 14 blocked the railway track at Tetelia and six passenger trains were detained for 150 to 190 minutes, the release added.